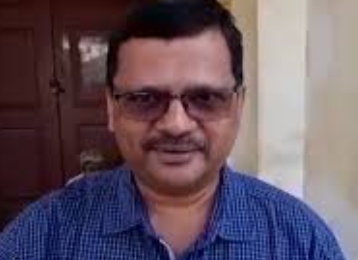 Panaji: "The 85 lakhs pending bills for the bio Remediation of the waste from the Sonsodo plant once again reveals that all the efforts of segregation of waste by the citizens of Margao has gone down the drain," Shadow  Council for Margao convener Savio Coutinho stated.
While only compost should have come from the segregated wet waste, but on account of non treatment of waste, the waste ended up on the screens of the Bio Remediation Contractor, making the MMC poorer by a whooping 85 lakhs. And considering that a similar quantity of waste is once again lying inside the Fomento shed, very soon it will be time to spend an additional amount of its remediation, Coutinho cautioned.
The remediation at Sonsodo is set to resume soon with the target of May 2021 to complete operation. Approximately 2.30 lakh cubic meters of waste was estimated to be lying at the over 50 yr old legacy dump, of which the GWMC claims that the contractor has cleared a little over a lakh cubic meters with the help of remediation process. As the Goa waste Management Corp. appointed contractor is bracing to resume remediation work at the Sonsodo legacy dump,  the Margao Municipal Council (MMC) is yet to clear the contractor's bill of 85.19 lakh for the work of shifting and remediation of the tonnes of waste stacked at Sonsoddo waste treatment plant.
Shadow Council questions the basis upon which the tonnage of the Bio Remediated waste is calculated, as there is no record of any laden truck being mounted on the weigh bridge, Mr. Coutinho lamented.
The Contractor claims that over 1 lakh tonnes(from the estimated 2.35 lakh tonnes existing there) of the old dump has been Remediated. "However, considering that there is hardly any significant reduction in the height of the waste mountain, we fear that the final quantity that may emerge from the bills produced, may cross 3 to 4 lakh tonnes," Coutinho stated expressing concern.
"We hope that the Margao  Municipal Council also takes stock of the Remediation process and keep itself abreast about the quantum of work executed. MMC's "Amka Kiteak Podla" attitude, just because Bio Remediation work is undertaken by the GWMC should change," SCM adviced