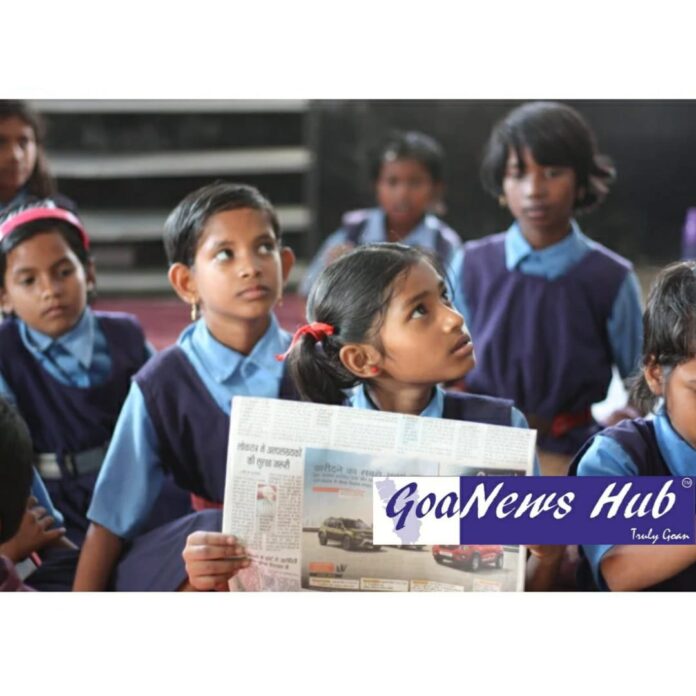 Panaji : Schools not only teach new skills and prepare you for exams but they also provide a safe environment for children where friendships begin, students have fun and memories are created.
As a matter of fact a young student learns communication and social skills in school when she/he interacts with other kids and teachers. But due to the closure of schools there is a lack of interaction and there is social isolation. This impacts the students mental health adversely as it leads to feelings of isolation, loneliness and lack of motivation.
A teacher from Goa had to find innovative ways to teach high school students. Since it was not possible for everyone to join the google meet platform she sent videos in whatsapp groups. This is where the student will download the video on their smartphones and continue their learning. However one imminent part of education is completely ignored – physical education.
Digital Goa seems like a distant dream, students living in urban areas continue to suffer with network issues let alone rural areas.
Another teacher told GNH that students often find it difficult to concentrate during the online classes. Staying focused in the school classroom is not a challenge since students follow a routine and the teacher keeps an eye on them.
At home there are various distractions as a result the student tends to procrastinate work and deadlines are missed, causing pressure and anxiety.
Losing a year in school is not an option, according to the Asian development bank, every year of schooling lost is equivalent to 9.7% less in potential earnings.
Goa being a small state could adopt Israel's policy. It is a country with eighty seven lakh population  in case of Delta Vatient outbreaks there the country did not see an abrupt rise in hospitalizations. The focus was on masks instead of restrictions and vaccination was prioritised instead of lockdowns.
Goa with a population of approximately sixteen lakhs could adopt this policy and restart the schooling in a hybrid way.