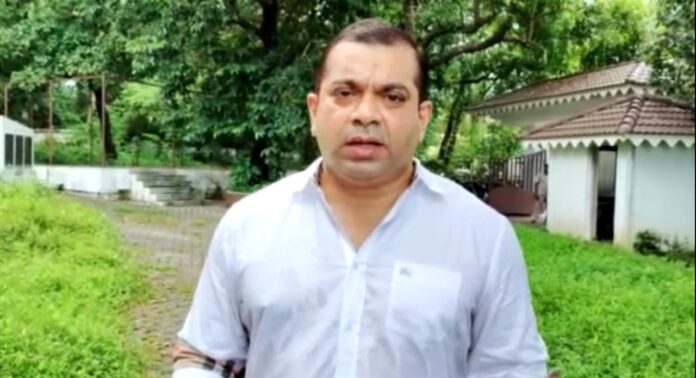 Panaji : MLA of Porvorim Rohan Khaunte has slammed  Bhartiya Janata Party (BJP) Goa for its "Sarkar Tumchya Dari" campaign alleging that they have been responsible in spreading the dreaded Covid 19 virus.
"This is not Sarkar Tumchya Dari, this is Covid Tumchya Dari they are spreading the virus by visiting people. BJP President Sadanad Shet Tanavade and General Secretary Satish Dhond both have contacted Covid 19, I pray for their speedy recovery," said Khaunte.
Khaunte said party leaders should realize that they are playing with the lives of people. "Even Rajesh Patnekar has been infected with Covid 19. According to the SOP people who have come in contact with Covid 19 patients should self quarantine themselves, yet Chief Minister Pramod Sawant who was in contact with these leaders has not self quarantined himself," alleged Khaunte.
"CM Sawant will be responsible for starting the third wave of Covid 19, He needs to stop playing with the lives of people," lamented Khaunte.