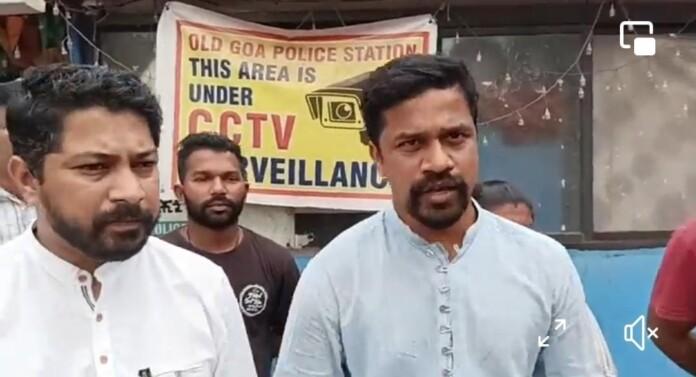 Panaji: Revolutionary Goans on Wednesday filed a formal complaint against Chimbel panchayat member Shankar Naik for threatening a whistle-blower in the cabin of the Secretary.
Ajay Kholkar, RG leader, claimed that he was threatened by Shankar Naik, a panch member, after he raised an issue about illegal construction in Chimbel panchayat area.
Kholkar along with RG chief Manoj Parab and St Andre MLA Viresh Borkar visited Old Goa Police station to file a formal complaint.
Kholkar said that the demolition order issued by Chimbel panchayat is not honoured. He said that when he had gone to inquire about execution of demolition order to the Secretary, the accused stopped him, abused him and also threatened with dire consequences.
Talking to reporters, MLA Borkar demanded that the chief minister should personally intervene and ensure that the law and order situation remains in control in chimbel area. He also demanded immediate action against the accused.