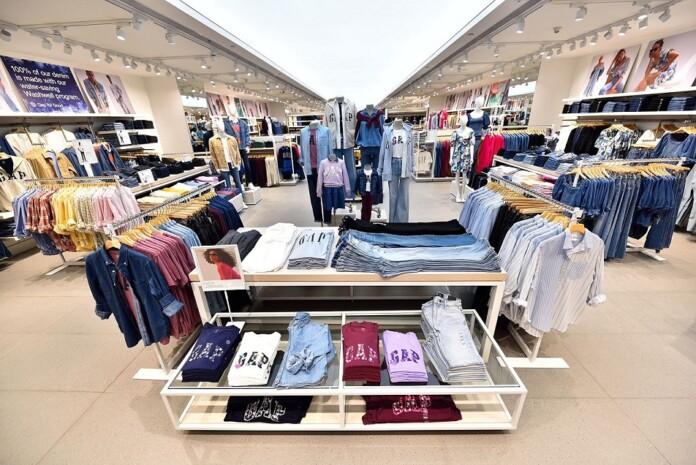 Today, Reliance Retail announced the opening of the first freestanding Gap store in India in Mumbai's Infiniti Mall, Malad. The launch of this Gap store marks a milestone in the long-term partnership between Reliance Retail Limited and Gap Inc., through which Reliance Retail is the official retailer for Gap across all channels in India.
After opening over 50 Gap shop-in-shops since last year, Reliance Retail now initiates the second phase of the launch with the new Gap store in Infiniti Mall. The expansion of Gap's India presence will include a series of freestanding store openings across the country in the coming months. Gap Infiniti Mall will serve as the fullest expression of the brand featuring denim, logo products, khakis and modern essentials for the family across women, men, kids and babies.
On the opening of Gap's first store in India, Akhilesh Prasad, President & CEO, Fashion & Lifestyle, Reliance Retail Limited, said, "We are thrilled to bring the iconic Gap back to India in a new avatar. On visiting the new Gap stores, customers will not only discover a brand new retail identity, but a tech-enabled shopping experience including smart trial rooms, express check-out, and an omni experience, along with a better price value. While the opening of freestanding stores is an important driver of Gap's long-term growth plan in India, it also gives us yet another opportunity to bring world-class brands and a differentiated shopping experience to our discerning Indian consumers."
"We are excited to partner with Reliance Retail to continue growing our presence in India through our partner-based model," said Adrienne Gernand, Managing Director of International, Global Licensing and Wholesale at Gap Inc. "Growing Gap's brick-and-mortar business through the launch of freestanding stores and multi-brand store expressions enables us to increase accessibility for Indian customers and meet them where they are shopping."
Reliance Retail is India's largest retailer with established competencies in operating robust omni-channel retail networks and scaling local manufacturing and driving sourcing efficiencies. Through its partnership with Gap, Reliance Retail will bring Gap's shopping experience to customers across India through a mix of exclusive brand stores, multi-brand store expressions and digital commerce platforms.
Founded in San Francisco in 1969, Gap continues to build on its heritage grounded in denim and connect with customers online and in company-operated and franchise retail locations globally. With a strong vision of doing more than selling clothes, Gap shapes culture, championing a uniquely radical and optimistic sense of American style by bridging the gap between individuals, generations, and cultures.
The Gap store, located at Infiniti Malad, Mumbai opens on 24th February 2023 at 7:00 pm and will be open Monday – Sunday from 11:00am – 9:30pm. Customers and fans can engage with the brand on the Gap India Instagram and Facebook pages @gapindia.
About Reliance Retail Limited:
Reliance Retail Limited is a subsidiary of Reliance Retail Ventures Limited, the holding company of all the retail businesses under Reliance Industries Limited. RRVL, through its subsidiaries and affiliates, operates integrated omni channel network of 17,225 stores and digital commerce platforms across Grocery, Consumer Electronics, Fashion & Lifestyle and Pharma consumption baskets and has partnered with over 2 million merchants through its New Commerce initiative. RRVL reported a consolidated turnover of ₹ 199,704 crore ($ 26.3 billion) and net profit of ₹ 7,055 crore ($ 931 million) for the year ended March 31, 2022.