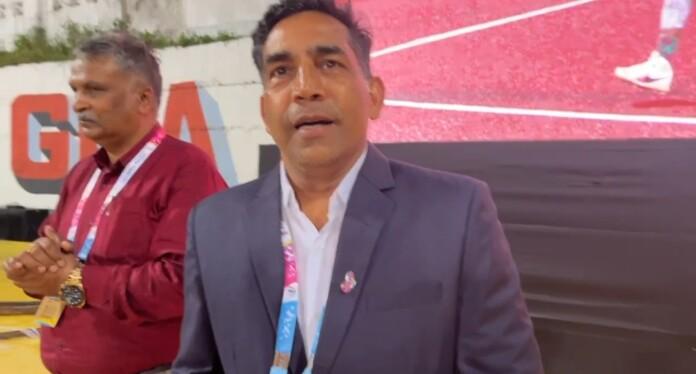 Panaji: Even as Goa witnessed unseasonal rains on Tuesday, State Sports minister Govind Gaude said that it has not affected the conduct of the games in any major way.
Gaude said except for an instance where the games were delayed by an hour, rest of the event is going on smoothly, despite rains hitting the state on Tuesday.
He said that the majority of the outdoor events for the National Games 2023 are already over, and currently, the indoor games are going on all the venues.
"There is no impact of the rain. The team of 160 people are working on all the venues day and night to ensure that the rains or any other factor does not impact the conduct of the games," the minister said.
Gaude said that they had predicted that it might rain during the National Games, so that the care was taken, while preparing for it. He said that at some places, the platforms were raised at certain level so that even if it rains, the games are not hindered.