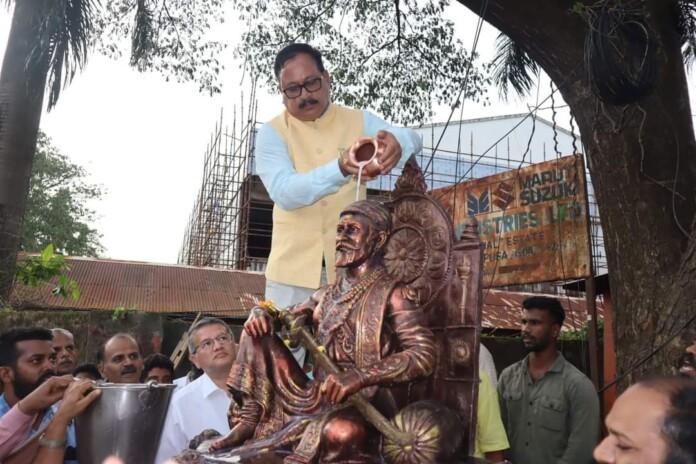 Mapusa: Mapusa police have managed to recover the broken parts of statue of Chhatrapati Shivaji Maharaj at Mapusa.
Police said that on 14.08.2023 a complaint was lodged that Chatrapati Shivaji Maharaj Statue is damaged which was installed at Karaswada IDC main Gate. Mapusa Police Station had registered FIR under sections 295-A, 153-A, 427 r/w 34 IPC against unknown accused persons.
During the course of investigation Mapusa Police had Arrested accused 1.Mr Nigel Joaquim Fonceca 2. Mr Alex @Felix John Fernandes and 03. Mr Lawrence Mendes all r/o Mapusa Bardez Goa and six days Police Custody was granted.
During the custodial interrogation Mapusa Police Station achieved break through after the accused confessed of committing said crime. Further police succeeded in recovering stone and broken pieces of the face of statue from the instance of accused persons.
Mapusa Police Station also succeeded in identifying the eye witness in the above crime whose statement has also been taken.
Further custodial interrogation is in progress with PSI Yashwant Mandrekar under Supervision of PI Shitakant Nayak, SDPO Mapuca Jivba Dalvi and SP North Nidhin Valsan.