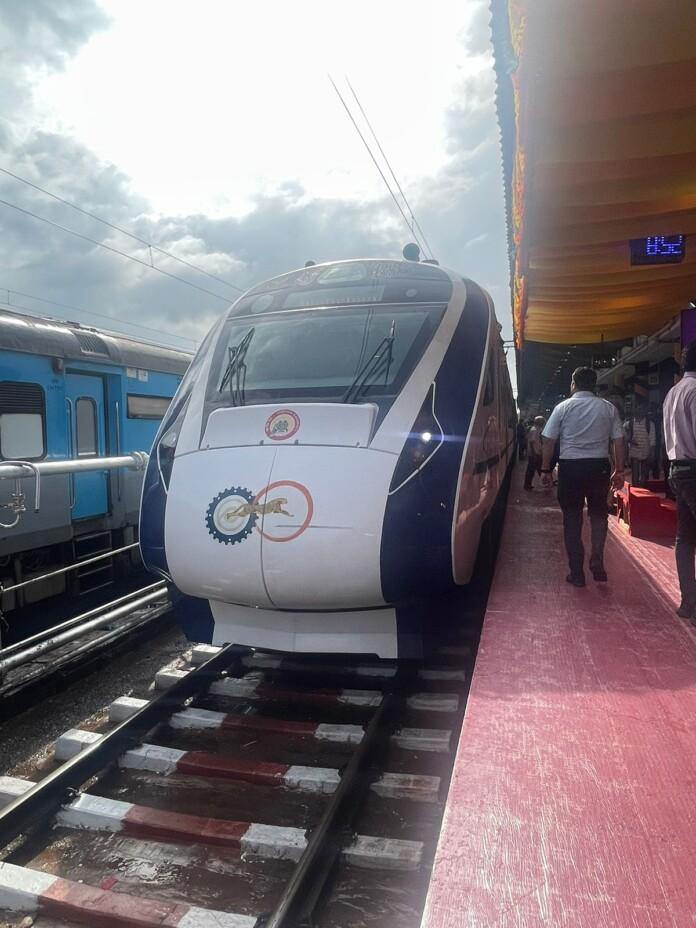 Panaji: Prime Minister Narendra Modi on Tuesday virtually flagged off Vande Bharat Express Train between Goa's Madgaon Station and Mumbai's Chhatrapati Shivaji Maharaj Terminus.
Goa Governor P S Sreedharan Pillai, Chief Minister Pramod Sawant, State Tourism Minister Rohan Khaunte, Member of Parliament Francisco Sardinha were present at Madgaon Railway Station on Tuesday when the train was flagged off.
The Prime Minister flagged off the train along with four others from Bhopal's Rani Kamalapati Railway Station.
The trains that were flagged off on Tuesday Rani Kamalapati (Bhopal)-Jabalpur Vande Bharat Express; Khajuraho-Bhopal-Indore Vande Bharat Express; Madgaon (Goa)-Mumbai Vande Bharat Express; Dharwad-Bengaluru Vande Bharat Express; and Hatia-Patna Vande Bharat Express. With this, the total number of semi-high speed blue-white trains in India would reach 23.
A senior Railway official said that Vande Bharat will be Goa's first semi-high speed train, it will operate between Mumbai's Chhatrapati Shivaji Maharaj Terminus and Goa's Madgaon station. "The train will operate six days a week excpet Friday. The train is expected to save the journey time by about an hour as compared to the existing trains on the route," he said.
The railway ministry had cancelled the launch of the Mumbai-Goa Vande Bharat train after the Odisha tragedy.