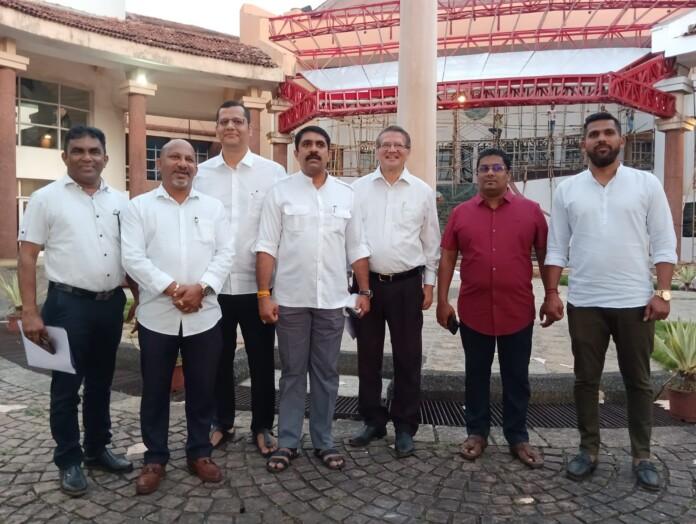 Panaji: All the Opposition members from Goa Legislative Assembly will meet Speaker Ramesh Tawadkar on Tuesday demanding that the four-day-long session called in January, 2023 should be comprising of Private Members' Day.
The MLAs from Congress, Goa Forward Party, Aam Aadmi Party and Revolutionary Goans met in the chamber of Leader of Opposition Yuri Alemao on Monday.
Talking to reporters after the meeting, Alemao said that they would be meeting the Speaker on Tuesday demanding that the Assembly session should be held for weeks and if he wants to hold it only for four days, it should be held from Tuesday to Friday.
Goa Governor has summoned the Session on January 16-19, which starts on Monday and culminates on Thursday. Friday is always a Private Members' Day for the session.
GFP MLA Vijai Sardesai said that the right to have Private Members day is enshrined in the constitution. He said that the chief minister is worried about getting exposed on the floor of the House by the opposition members.
Sardesai alleged that the Speaker is acting like an employee of the chief minister.
"Speaker is not a government. He is a neutral person and he should consider demands of the Opposition," he said.
AAP MLA Venzy Viegas said that the chief minister Pramod Sawant had visited the homes of opposition members on the occasion of Christmas. "He should not think that he can win over the opposition after wishing them for Christmas," he said.