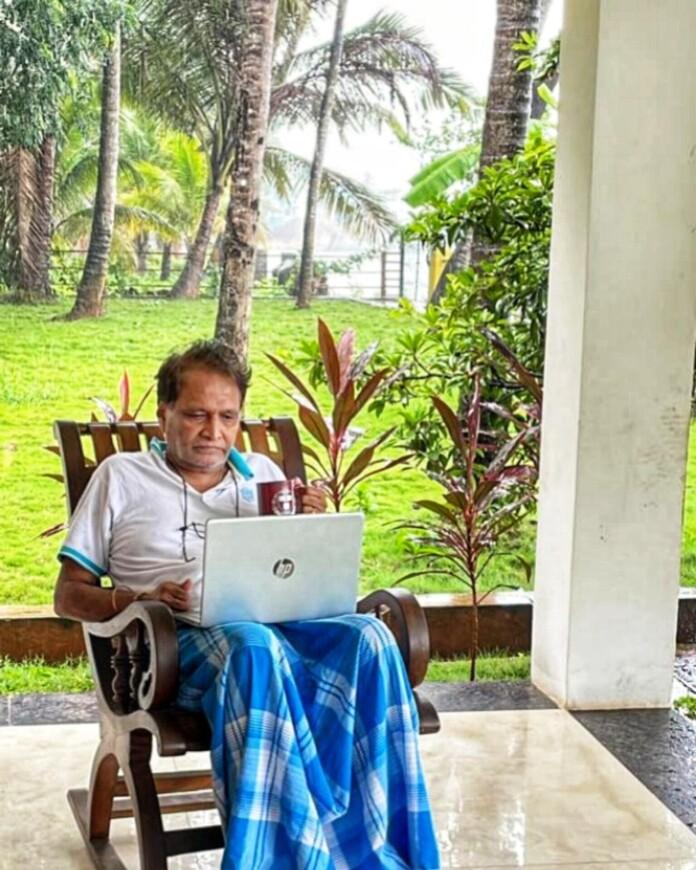 Konkan: As the rains hit Goa and Konkan with its fully fury this weekend, former Union Railway Minister Suresh Prabhu could not help from expressing his happiness over the monsoons.
Prabhu posted a picture of he working on a laptop at his native place in Konkan.
The former Union minister wrote: Enjoying the heady fragrance of the red soil in my native Konkan as the first showers of rain lash this emerald belt, I bask in its lush green glory while sipping my dear wife's boiling masala tea, enhancing the joy. The rains have not only brought respite from the sweltering heat but have also made nature bloom into an incredible beauty. Coconut fronds swing in the heavy downpour, and birds' hideouts come to life. Watching farmers in the paddy fields arouses deep emotions. One doesn't need to die to enjoy this heaven on earth!