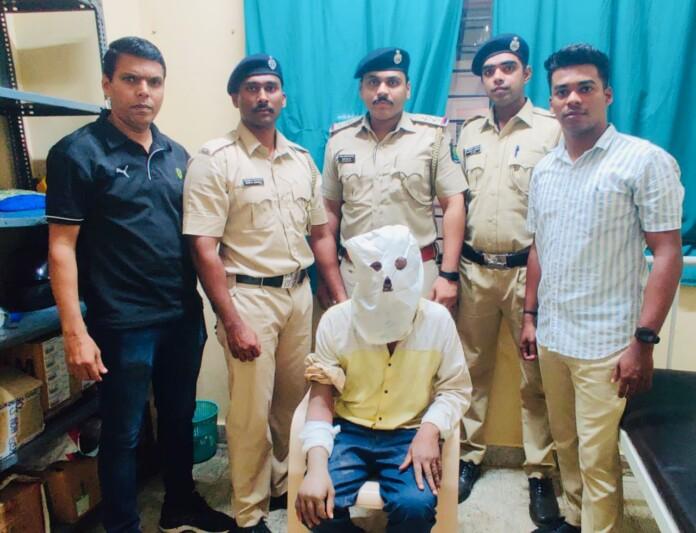 Mapusa police have arrested one person in connection with temple theft.
As per SDPO Mapusa Jivba Dalvi on 28.04.2023 Mr. Sunil Nayak , Priest of Shree Vithal RukmaniTemple Ansabhat, Mapusa , Bardez ,Goa had lodged his complaint, to the effect that on 27.04.2023 at around 6 pm in the premises of Vithal Rukmani Temple Ansabhat Mapusa some unknown person entered into the temple premises and stole away the following items
1. Blue Mobile handset, make-MI
2. Silver Shivlinga weighing 30 gms
3. One pendrive belonging to the temple.
In this Connection registered Mapusa police registered an FIR under section 380 IPC.
During the course of Investigation staff of Mapusa Police Station conducted CCTV surveillance & technical analysis in the locality. SDPO Mapusa Jivba Dalvi and PI Mapusa Paresh Naik visited the spot and took stock of the situation. SP North Nidhin Valsan supervised the entire investigation and analysed the clues. Finally after developing the information received through informants intercepted accused person namely Mr. Shrikant s/o Gurunath Pattan, age-33 years N/o Hubli Karnataka. Police were able to crack the case within 24 hrs of registration of the case.
All the stolen property has been recovered by the police.
Further investigation is in progress.