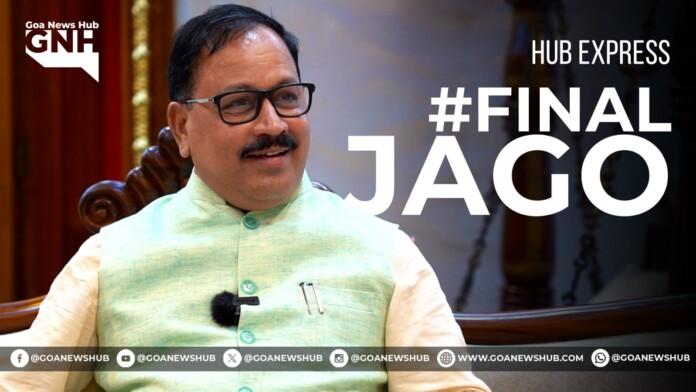 Rivona: It was a nostalgic moment for social welfare minister Subhash Phal Desai as he arrived at a plateau in Rivona village of South Goa, which is shortlisted for the upcoming IIT-Goa project.
"I used to come here during my childhood to rear the cattle. I was born and brought up in the village, little away from Rivona," the minister said at the venue.

After failing to finalise the land for IIT Goa campus at Shel-Melavali in Sattari taluka and Cotarlim in Sanguem taluka, the state government has finalized the plateau at Rivona village in Quepem taluka of South Goa to set up the permanent campus for IIT Goa.
Phal Desai said that this property admeasuring 10 lakh square metres is ideal, as it belongs to a private party and it is plain, apt for setting up the infrastructure required for IIT campus.

"When we were scouting for places to set up IIT Goa campus, those who were opposing it in their villages were questioning me, why don't you take it in your own village. And coincidently, here I am in my own village with the project," he said.
Phal Desai recalled how during his childhood, he used to visit this plateau rearing the cattle. "I have many of my childhood friends whom I often meet when I come here," he said.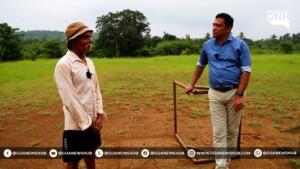 The minister, representing Sanguem Assembly constituency, said that the IIT Goa campus will change the face of the village, as far as employment opportunities are concerned.
He said that the IIT Goa officials have agreed to give priority to the locals in their recruitments at lower level. "Entire economy would be developed around this campus and the people will benefit," Phal Desai said.

The minister said that there are several Goans teaching in IIT Goa, which is currently functioning from a temporary campus at Farmagudi in South Goa.
"There will be awareness about higher education once the campus is set up here," he said pointing out to various schools and higher secondary schools functioning around Rivona.