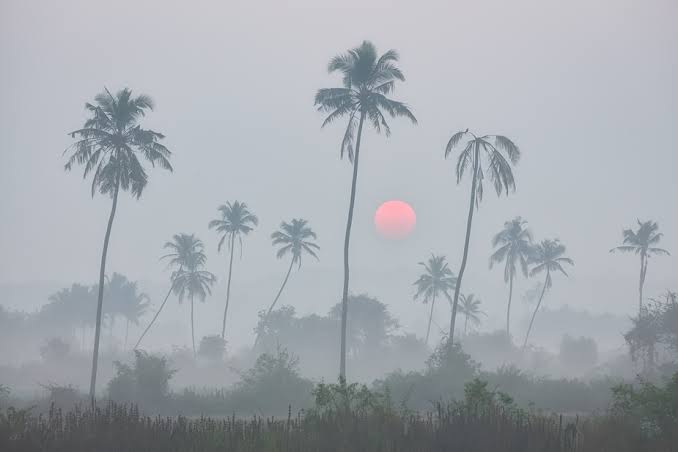 Panaji: The State has been witnessing a considerable dip in the temperatures making mornings and nights cooler comparatively. This sudden dip in temperature has been attributed to the north easterly winds over the State of Goa.
Speaking to GNH, Indian Meteorological Department, Altinho scientist "C", Rahul M said, "Though it was forecasted that minimum temperatures would go down by around one to two degrees, but it went to around three to four degrees making the weather more cooler."
The Indian Meteorological Department (IMD) in its daily report on Tuesday has also stated that the minimum temperature 'below normal' in both North and South Goa and was recorded lowest 20.0 degree Celsius in Panaji.
"There are two reasons for this dip in temperature. Firstly, north easterly winds have been flowing over Goa region, coming from colder regions near the state. Second, cold air has been coming in from heights over 2-3 km in the State," he added.
While the forecast was for three days that is from November 9-11 the temperatures are likely to rise from Thursday. "From Thursday onwards slight increase will start and within 48 hours it will reach its normal value of around 22-23 degree Celsius; that will persist for around 4-5 days as per observation," Rahul informed.
Although there is no official statement issued for the forecast of the winter season, Rahul informed that this year is probably colder comparatively considering global weather phenomena.