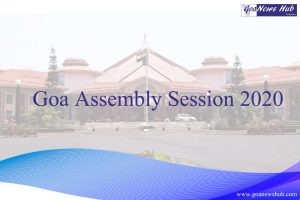 Porvorim: Admitting that the narcotics is paddled in the coastal state, Goa Chief Minister Pramod Sawant on Wednesday said that he has given strict instructions to the police department "not to compromise with the drug paddlers."
"I am not denying that there are drugs. Rs 3 crore worth drugs was caught in a single raid, that shows how committed we are to eradicate this menace," Sawant told the House during ongoing Session.
He was speaking during the motion moved to thank Governor Satya Pal Malik for his address.
The chief minister said that the drugs which is confiscated during the raids is "disposed off in a proper fashion."
"A committee comprising of the officer to the rank of Superintendent of Police is involved in disposing the drugs," he said.
Sawant said that he has instructed police that there should not be any compromise on the issue of drugs.
"We can't check every tourist but we have kept strict observation on the tourist activities," he said.
Speaking further, Sawant said that there is slowdown in the economic activity due to economic slowdown.