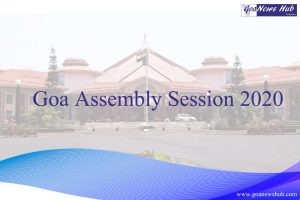 Panaji: Goa chief minister Pramod Sawant told the House the flow of Mahadayi river has been reduced due to diversion of water by neighbouring Karnataka.
"I am also admitting that they (Karnataka) have diverted the water. We have brought it to the notice of Union ministry of Environment, Forest and Climate Change," Sawant told the House during his speech on motion to thank Governor for his address.
He said that Goa government has explained to the centre that the water which flows into the state is "not wasted."
"We have told them that perennial flow of water is necessary for the wildlife in Goa," he said.
Sawant said that his government is "serious on the issue of Mahadayi."
"On the issue Mahadayi, it is more than a mother for me. We have not compromised anywhere on Mahadayi issue," Sawant said.
"I am associated with Mahadayi agitation from the year 2000," the chief minister said.
He stated that the issue would be fought before Supreme Court, where Special Leave petition has been filed by the state.