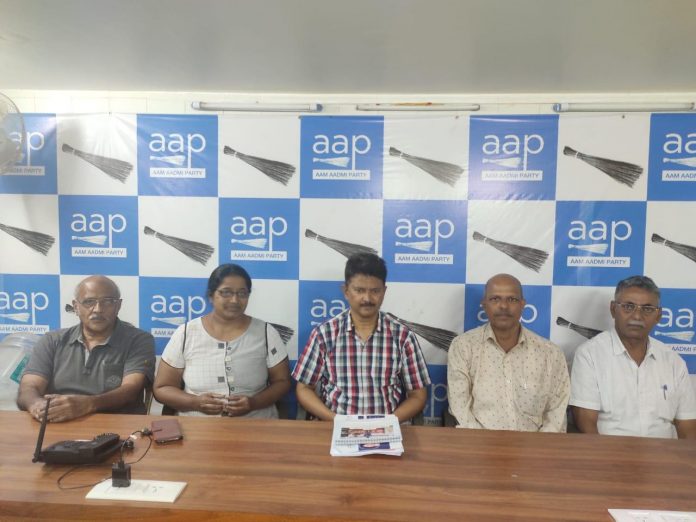 Taking exception to Chief Minister's Hindu Rashtra remark in the Goa Assembly, Aam Aadmi Party told the CM to follow the constitution of India upon which he had taken oath and uphold it. AAP also said that the CM should send all his BJP MLAs particularly those imported from the Congress, to their respective constituencies to explain to the people the need to support the CAA. AAP convenor Elvis Gomes being back in Goa after campaigning for the party in Delhi said that the Goa Government had nothing significant about it's performance to show and was now at the behest of Amit Shah dividing people on religious lines in Goa also.
AAp General Secretary Pradeep Padgaonkar hit out at the MLAs from the Congress who had joined the BJP for agreeing to move the resolution in the assembly in support of CAA despite public call to them to oppose CAA and NRC. Recently at a public meeting in Margao, a resolution was passed asking MLAs to pass an assembly resolution to oppose CAA. He said that the BJP was using these MLAs whose ability to understand anything about CAA or NRC was low. It may be recalled that Atnasio Monserrate and Calfacio Dias had moved and seconded the resolution.
"Clafasio Dias didn't seem to know what he was talking about. Both Babush and he are having criminal cases of serious nature. Hence they were forced to move the resolution which they did although it didn't come naturally to them" said Pradeep.
Pradeep further said that MLAs in Goa have become commodities which could be bought , sold and discarded the way the BJP liked