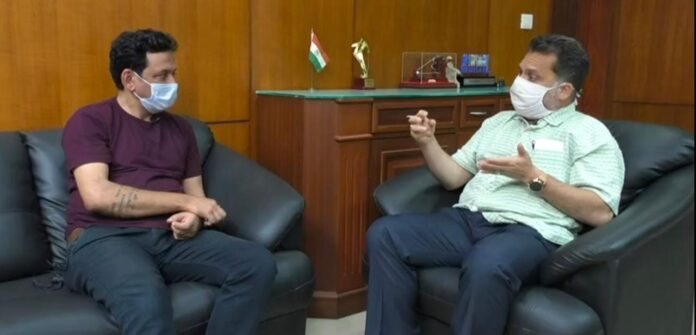 Panaji: Goa's Power Minister Nilesh Cabral and his Delhi counterpart Satyendar Jain will be engaged into a public debate on Monday over the Delhi model of power versus that of Goa.
The debate would be held at the backdrop of Delhi Chief Minister Arvind Kejriwal's announcement of providing 300 units of free electricity to Goans, if his party is voted to power after 2022 Legislative Assembly election.
On Tuesday, Jain tweeted "Nilesh Bab, I heard u have said that u would like to debate with power minister of Delhi on AAP's free and 24×7 electricity announcement. I accept ur challenge. I will be in Goa this Sunday. I hope Sunday 3 pm is ok with u for the debate. See you there."
Cabral said that he is ready to accept the challenge and scheduled the debate on Monday at 3 pm. "I welcome the challenge for debate given by Jain. We will be hosting a public debate on Monday at 3 pm," he said.
The minister said that the Delhi model of Power will lead the state to bankruptcy. "The State cannot spend so much on freebies when electricity is purchased from the companies. There is huge pendency by Delhi government towards Discoms," he said.
Cabral said that the AAP is making such announcements in Goa eyeing for the upcoming election and he would be exposing their agenda during the debate.