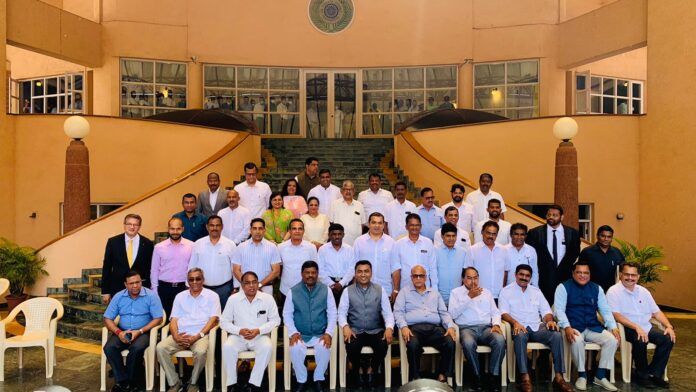 Panaji: All the 40 newly elected members of Goa Legislative Assembly took oath on Tuesday during the session summoned by Governor P S Sreedharan Pillai.
Pro tem Speaker Ganesh Gaonkar gave oath to all the 40 members who swore in the language of their choice – Konkani, Marathi or English.
The elections for the State Legislative Assembly was held on February 14, while results were declared on March 10. BJP has emerged as a single largest political party but is yet to stake claim to form the government in the coastal state.
Governor had appointed Gaonkar as a pro tem speaker and he was administered the oath as a MLA on Monday at Raj Bhavan.
Talking to reporters outside the Assembly, senior Congress leader Digambar Kamat said that this is for the first time in the history that the MLAs are being sworn in without government being in place.