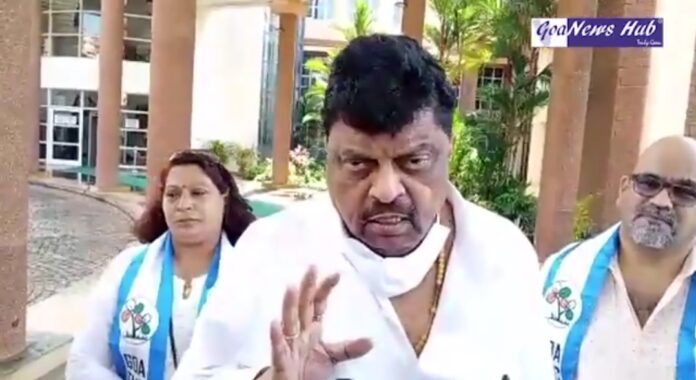 Panaji:  Nationalist Congress Party (NCP) has filed disqualification petition before Speaker of Goa Legislative Assembly against its MLA Churchill Alemao for claiming to merge party's legislature unit with Trinamool Congress Party.
Alemao had given letter to Speaker Rajesh Patnekar on Monday informing him that he has merged the NCP's Goa Legislature Unit into TMC. Later during the day, Alemao had officially joined Mamata Banerjee led party.
NCP Goa President Jose Fillipe D'Souza has filed the disqualification petition before the Speaker under the provision of the 10th schedule of the Indian Constitution.
"At the outset I wish to point out to you that enjoin issue to the fact that Mr Churchill Alemao the member elected to to the legislative assembly of the state of Goa as an official candidate of the NCP has in fact by his act, namely the claim of his having merged his original legislature party, namely NCP with TMC has incurred disqualification under the procedure of the 10th schedule, namely para 2 (a)," the petition, copy of which is with PTI, reads.
D'Souza has said "as a fact legislature party in relation of a member of House relating to any political party in accordance with the provisions of para 2 of 4 means the group consisting of all members of that house for the time being belonging to that political party in accordance with the same provisions."
"Apparently, the said Churchill Alemao has filled the said letter before you to claim non application of provisions of para 2 of the 10th schedule. As it is in law the action claimed under the letter dated December 13, 2021 cannot constitute merger within the meaning of para 4 of the 10th schedule," the petition reads.
D'Souza has asked the Speaker to take necessary action in regards to the petition filed by him.