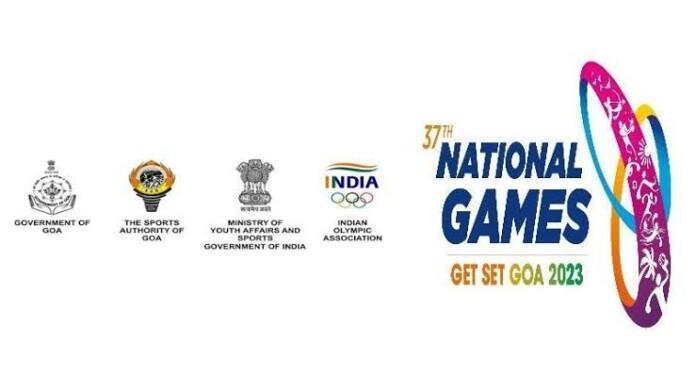 Goa: Host Goa recorded their most successful day of the 37th National Games
on Thursday with their Sepak Takraw contingent winning six gold and one silver and a bronze while
swimmers Shrungi Bandekar and Sanjana Prabhugaonkar adding a silver and bronze respectively to
their tally.
The gold rush on Friday meant that the 37th National Games would be the best ever performance
for the Goa contingent as they have now bagged a total of 44 medals, including eight gold, 10 silver
and 26 bronze.
Goa's earlier best performance in the National Games was back in 2011 at Ranchi when then won a
total of 16 medals including 5 gold.
The success will help Goa jump to 10th place in the standings. Maharashtra continues to top the
standings with 60 gold, 53 silver and 52 bronze medals with Services (43 gold, 14 silver, 17 bronze)
and Haryana (32 gold, 24 silver, 33 bronze) in second and third position respectively.
The Goan Men's Sepak Takraw team had entered the 37th National Games as overwhelming
favourites, with 9 players in their ranks from the 2018 Asian Games Bronze Medal winning
contingent. The home side thoroughly lived up to their billing winning six out of the eight possible
gold medals on offer at the Multi-Purpose Indoor Hall in Fatorda, Margao.
The day began with Goa bagging its first Gold in the Men's Doubles event, defeating Kerala 2-0 in
the final.
In the Men's Quadrant event, Goa saw off a strong challenge from Delhi to win 2-1 in the final while
the hosts got the better of Manipur in Men's Team category 2-1 thanks to an exemplary display
from striker Akash Yumnam. The home contingent then completed a clean sweep in men's events as
they defeated Manipur again in Regu final.
Akash Yumnam, who featured in all finals said, "I feel very happy today. This is my first National
Games, and we have won all four Gold medals. I am thrilled because we were so dominant in all
four events. This is possible because of my teammates; we all practice together and are all friends
on and off the court."
In the women's events, Goa capped off another strong performance, bagging two gold medals,
defeating Andhra Pradesh 2-1 in Doubles Final and thrashing Haryana 2-0 in the Quadrant summit
clash.
Goa also claimed a Silver medal in Women's Team event, losing 0-2 to Manipur in the final. They
also won a bronze medal in Women's Regu.
Starring for the women's team was 15-year-old Prity Langoljam, who was instrumental in both gold
Medal winning displays for Goa.
"This is so exciting for me because I am very young and I have always dreamt of winning medals in
such big events. I am thrilled with our results today," Prity said.
Goa Sports Minister Govind Gaude also expressed his delight with the state's performance at the
official medal ceremony.
He said, "I thoroughly congratulate all the players and coaching staff involved in this delightful result
today, and I share their happiness as they celebrate these laurels for themselves and the state of
Goa."
Elsewhere, in the Campal Swimming Pool, Shrungi bagged her second medal of the Games when
she finished second behind Manavi Varma of Karnataka women's 200m Individual Medley final. The
local girl, who had earlier won a bronze medal in the 400m Individual Medley, was in the hunt for
her first gold of the Games till the fourth and final lap but could not maintain the pace and finished
with a timing of 2:26.90s.
Varma touched the wall in 2:24.21s to clinch gold while Hashika Ramchandra of Karnataka took
bronze with a time of 2:28.31s.
Later, Sanjana claimed her fourth medal of the Games to continue Goa's medal rush from the
swimming pool.
Sanjana, who had already bagged silver medals in 200m freestyle and 100m backstroke apart from a
bronze in 200m backstroke, finished third in 50m backstroke event with a time of 30.80s. Ridhima
Virendra Kumar of Karnataka claimed the gold with a time of 30.21 and Bengal's Soubrity Mondal
took home the silver medal with a time of 30.59s.