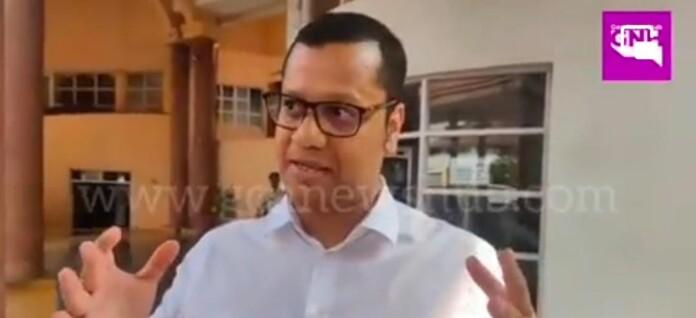 Panaji: While Leader of Opposition Yuri Alemao was busy demanding resignation of CM Pramod Sawant over Mahadayi issue, at the same moment, his own party leader  has expressed various schemes for diversion of water.
Congress has made diversion of Mahadayi river water as one of its poll plank.
In fact, Congress leader Randeep Singh Surjewala has gone ahead stating that BJP's defeat will ensure Mahadayi Water.
Surjewala tweeted "Mr Basavraj Bommai, People of Hubli-Dharwad Belagavi can't be deceived or befooled by BJP's fake promises. 8 years of Modi Govt – Result Nil, 3 years of Bommai Govt – Result Nil, Time to show the door to BJP. BJP's defeat will ensure Mahadayi water."
Surjewala's statement needs to be condemned by true Goans. Leader of Opposition Yuri Alemao who has been speaking in favour of Mahadayi river, should come out and tell his party's actual stand on the River.
While demanding resignation of CM is one of the easiest way, Alemao should also tender his own resignation as Leader of Opposition because he represents the party which is hell bent on taking away mahadayi.
The cause of Mahadayi is much more than just politics. It is about survival of our ecology.
Way back in the year 1997-98 when Rajendra Kerkar started this movement, none of the political parties supported him. The first meeting had hardly 9 members attending it and then Mahadayi Bachao Abhiyan was born at his residence at Keri.