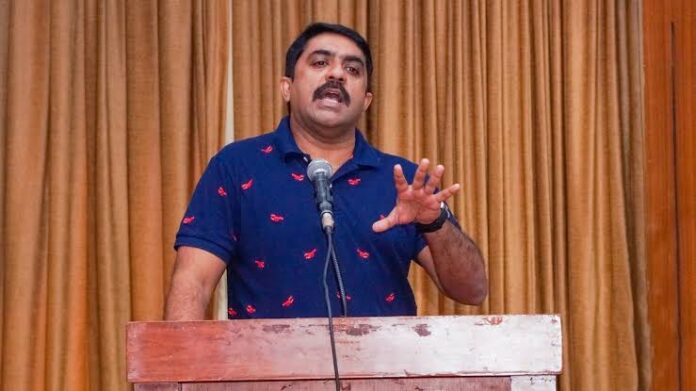 Goa Forward Chief Vijai Sardesai commented on scrapping of IIT by the Govt saying if Chief Minister did it to respect sentiments of the people then why does he not consider the sentiments of the whole state on Mollem, Coal and the linear projects and scrap them too.
The Goa Forward Party President Vijai Sardesai questioned "CM Sawant should tell why he brought IIT at Melauli, when Sanguem MLA Prasad Gaonkar and citizens of Sanguem supported it there."
Sardesai said that "the villagers of Shel-Melauli have shown the way forward, they have shown with unity that this govt can be brought down on its knees." He further said that the Chief Minister Sawant very well knew that, if Govt had gone ahead with the IIT Project, Vishwajit Rane would have defeated him. In 2022 assembly polls Sawant needs Vishwajit to save his fort at Sanquelim. That's the reason CM has taken this U-Turn.it is more about political survival in his home borough than sentiments of the people.
Sardesai said that Pramod Sawant has done the unthinkable and will get curses of elderly women for directing Goa Police to physically walk on them. Furthermore Sardesai stated that Sagar Ekoskar of the Goa Police should be immediately suspended and asked why still no action has been taken on him. "On one side you said the project is withdrawn, but what happens to the cases filed on the local villagers and the activist who were genuinely fighting for their cause and land questioned Vijai Sardesai.
Vijai elaborated on his above statement by saying "when Vishwajit had earlier said that IIT won't happen in Sattari. It was final. Chief Minister Pramod Sawant had no say in it. Chief Minister is scared of Vishwajit Rane and needs Rane for his political survival"
The Goa Forward Chief also said earlier that he had demanded that a white paper on IIT should've been made public. He pointed out that Why 10 lakh Sqmtrs of land should be just given for IIT and how would it benefit Goa and Goans, Must be transparently brought out to the citizens
"When the land is given there must be transparency. Projects like these should be discussed with the locals and all the stakeholders should be taken into confidence", said Sardesai. Vijai also hit out saying "here we have a Chief Minister who only takes orders from Delhi. Decisions taken by Pramod Sawant are either for his benefit or for his party leaders and their friends from Delhi."
When reporters questioned him whether all projects, including good ones will evoke opposition from Goans he said "After Parrikar death show me one good project that this govt has brought in. Mhadei is diverted; projects are forced on Goemkars for personal gains." He questioned "is getting cannabis a good project? The Chief Minister now says that his cabinet ministers will visit villages, but are they going to tell villagers that they should stop cultivating paddy and start cultivating ganja. Atmanirbhar and Swayampurna is nothing but promoting ganja and vices in our state said Vijai Sardesai.
Sardesai concluded saying Pramod Sawant is competing with Salazar to brutalize the state and commit atrocities on Goemkars. "Look at this track record – it is Mhadei, Mollem, Double tracking, and Ganja, but the highlight of it all is ignoring the people of Goa."