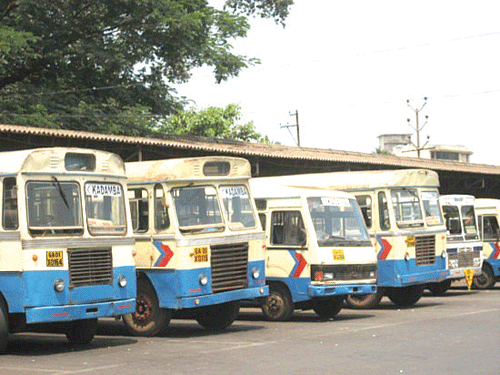 Panaji: After remaining dysfunctional for almost six months in view of the coronavirus crisis, Kadamba Transport Corporation Limited (KTCL) on Tuesday resumed its interstate bus services to Maharashtra covering short-distance routes of less than 100 kilometres.
This comes after the Maharashtra transport authority permitted to run interstate buses earlier this week. The KTCL buses will operate on two routes –Sawantwadi and Vengurla, located within a radius of 70-80 km from Panaji.
On Tuesday, buses departed from Panaji depot one for Sawantwadi at around 9.45 am and two for Vengurla at 7.10 am and 8.10 am with 30 per cent occupancy, a KTCL official informed. Passengers have been strictly advised to follow the COVID-19 prevention protocols like wearing of mask, undergoing thermal screening and adhering to the social distancing guidelines. The buses will run without any restrictions on seat occupancy, with no standing passengers allowed, the KTCL official added.
As per sources, bus services to Malvan, Kolhapur and on Sangli routes are yet to be restarted because of less passenger count.