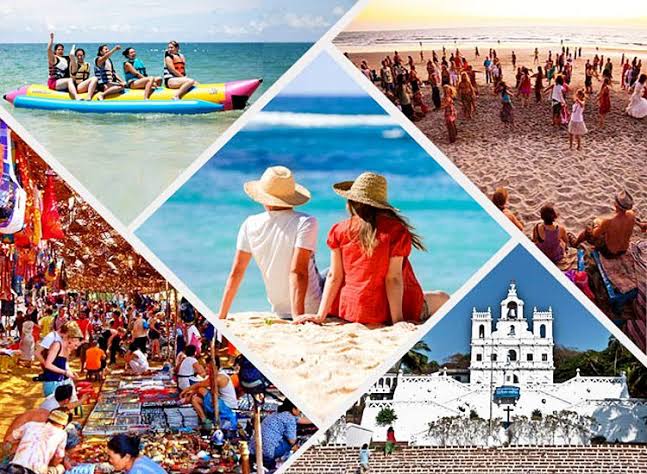 Panaji: Goa is looking at robust Christmas and New Year tourism season this time as the international chartered flight movement has already began, and also the COVID-19 curbs are lifted in a major way.
As the state ushered in the last month of the calender year, State Tourism Minister Rohan Khaunte on Thursday urged Tourism Industry to exhibit the best of our famous Goan hospitality.
Khaunte tweeted "December marks the Peak Tourist Season in Goa. As Tourism Minister, I personally request Everyone in Tourism Industry to exhibit the Best of our Famous Goan Hospitality and ensure a safe, Clean and Joyful Stay for Our Tourists."
State's Tourism Industry said that the overall tourist season is going to be good in the December month.
"Overall the tourism season is going to be good. The International tourists have arrived with the chartered flights starting," said Nilesh Shah, chief of Travel and Tourism Association of Goa (TTAG).
He said that the wedding season coupled with various events is adding up to the domestic footfalls in the beach destination. Shah said that the popular festival like "Serendipity Arts Festival" happening from December 15 till December 23 and Sunburn Festival scheduled on December 27-29.
Shah said that the chartered flights have already started from UK, Russia and Kazakhstan bringing in international travelers. He said that chartered flights are arriving thrice a week from Russia, Twice a week from UK and once a week from Kazakhstan.
He said that another company will be flying chartered flight on daily basis from Russia from December 15 onwards.
Shah said that the hotels are 85 to 90 per cent booked while the occupancy is going to hit the cent per cent during the Christmas and New Year festivities.