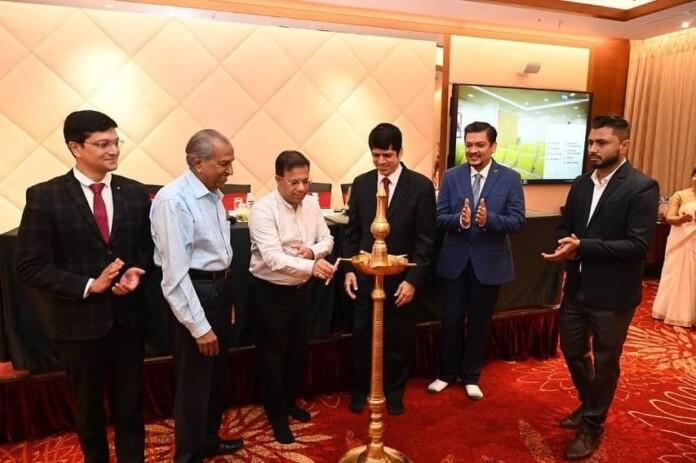 Panaji: Health Minister Vishwajit Rane inaugurated the Centre of Excellence at ASG Eye Hospital, dedicated to Corneal Transplantation and Lasik treatments, in the presence of Dr. Sean D'Silva, Dr. Chandraprakash Oli and Dr. Aditya Kazave.
Rane said that today, healthcare is experiencing a dynamic shift, which is driven by innovative technology and revolutionary changes in treatment approaches.
"ASG Eye Hospital has been doing a fantastic job in providing advanced eye care and leading in the provision of services that were previously unavailable. As part of the government, we believe that the citizens should benefit from the services provided to them, hence we are always looking to tie up with good agencies and hospitals who can add value to the services we strive to provide to the people," he said.
Rane said that in pursuit of this, he has suggested to the team at ASG them that we need to have a different type of screening process for the elderly in rural areas. The goal is to overcome the barriers of distance and accessibility, thus delivering the quality care they need directly to them.
"I have requested Dr. Sean to move a proposal to the government with respect to procurement of equipment that are not available at GMC. This is part of our initiative to provide continuity of care for patients who otherwise would have needed to seek treatment elsewhere. Our objective remains to ensure that Goa is equipped with the best hospitals and facilities, so that the citizens do not have to go outside the state to avail treatment."
Rane encouraged Dr. Sean to collaborate with the State government in terms of treatment so that we can make modifications in the DDSSY so that patients can avail tremendous benefits. "I shall be discussing the same with the Hon'ble CM Dr. Pramod Sawant. I appreciate the excellent work being done by Dr. Sean D'Silva and his expert team of doctors. I extended my hearty congratulations to them and wished them continued success in their future endeavors," he said.