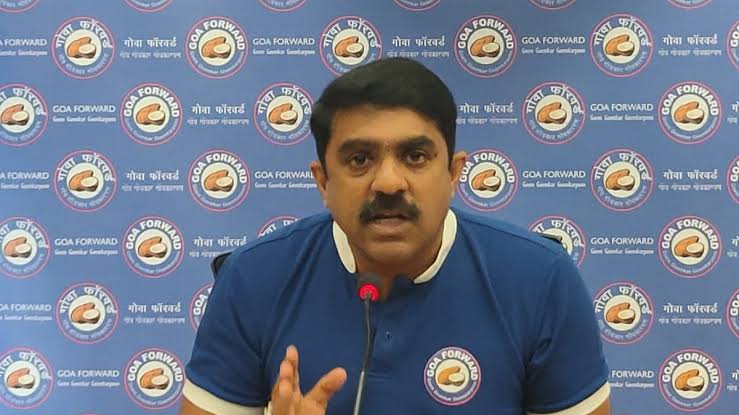 Goa Forward Party president Shri Vijai Sardesai today demanded that the Goa Chief Minister cast aside his indifference and lethargy towards Goa's tourism industry and do all it takes to pull the industry from disastrous situation it finds itself in.
"As Goa tourism tries to recover from serious setbacks in the previous years and limps back to normality, there is uncertainty about the number of international and national tourists reverting to pre-pandemic levels", Vijai said, adding, "given this state of affairs, it is vital that the government support the industry by providing partial or full exemptions from taxes and fees to small and medium business operators across the state".
GFP President reminded the government that Goan shack operators, who are crucial stakeholders in Goa's tourism sector, are left with limited capital due to the mounting losses incurred during the pandemic which began in 2020. If the government provides relief to the shack owners, they will have more money to invest in their businesses and thus will have the potential to earn higher income which would mean higher revenue for the government in terms of GST. Sardesai said.
Unfortunately, instead of providing such relief, the government has decided to increase the license fee to erect temporary beach shacks from Rs 65,000 to Rs 1.25 lakh per yearr, and the fees to put up deck beds and umbrellas on beaches from Rs 10,000 to Rs 25,000. An additional fee of Rs 10,000 has also been introduced or garbage collection from this year. Sardesai pointed out.
In spite of repeated appeals to roll back the hike and also after an assurance from the Chief Minister to that effect, the government has gone ahead and implemented the new fee structure. Around 60% of the beach shack owners have delayed the payment of fees in expectation of a reduced fee structure. Because of this deadlock, the entire tourism industry in the state stands to suffer serious consequences since tourists are cancelling their holidays in Goa because there are fewer shacks on the beach.
Vijai Sardesai warned that this habitual indifference toward traditional Goan businesses by the BJP government will wipe the iconic shacks from our beaches and therefore tourists from our state in a season that looks bleak thanks to BJP's Double Engine Sarkar, with its new visa policy for UK visitors causing damage to Goa's tourism. Therefore, He said that Goa Forward Party demands that the government immediately grant the relief that was promised to shack operators before the whole industry takes a turn for the worse.