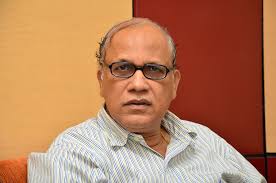 Margao: The Government must ensure that all the pending appications for Jobs of Children of Freedom Fighters are Cleared within this one year, as 2020-2021 happens to be the 75th Year of Goa Revolution Movement.
Government must put all efforts to see that no one from Freedom Fighters Family is deprived of any facility and all their demands are met before Goa enters 60th year of Goa Liberation next year said Leader of Opposition Digambar Kamat after paying tributes at the Statue of Dr. Ram Manohar Lohia and Martyrs Memorial at Lohia Maidan today.
Strongly condemning midnight arrest of Congress Vice President Sankalp Amonkar at Vasco two days back, Leader of Opposition hit out at Government warning that peoples voice should not be supressed.
He said that Dr Ram Manohar Lohia and Dr Juliao Menezes started Goa Revolution Movement to Liberate Goa from Dictatorial Portuguese Regime of Salazar.
We must respect the Constitutional Right of every Citizen to Protest in a Democratic way against Injustice.
When we celebrate Goa Revolution Day, Government must remember that it is Peoples participation and support which gave Liberation to Goa.
When the dictotarial regime of Salazar crossed all its limits of high handedness, the Revolt Started. Government should not under estimate Peoples Power.
I once again demand that Government shows restraint and allow people to raise their voice against injustice and problems faced by them, Kamat said.