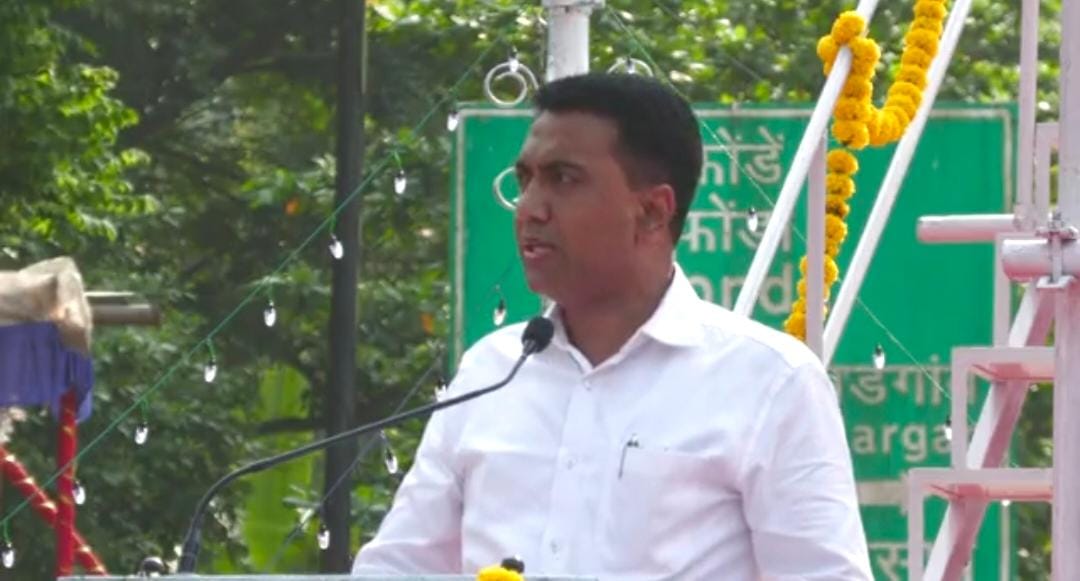 Old Goa: Chief Minister Pramod Sawant on Sunday said that Goa government's Swayampurna Goa initiative has been inspired from Mahatma Gandhi's concept of Gram Swarajya.
Addressing the state level function held to observe Gandhi Jayanti, the chief minister said that the central and the state government has been working with the inspiration of Gandhiji.
Union minister of state for tourism Shripad Naik was amongst the dignitaries present on the occasion.
"Prime Minister Narendra Modi started Swacch Bharat Mission which was on lines with the slogan given by Mahatma Gandhi," he said.
Sawant said that Goa government started the mission of Swayampurna Goa on October 02, 2020 which was inspired from Gandhiji's concept of Gram Swarajya. He said that the state government is working on the mission of Swayampurna Goa in every village panchayat.
"I am confident that in the days to come Goa will be Swayampurna," he said.
The chief minister said that everyone should contribute towards Prime Minister's resolve for "Navabharat" (New India).