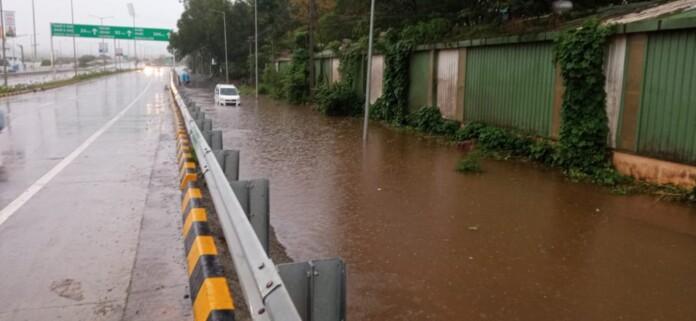 Panaji: The Indian Meteorological Department has issued Yellow Alert to the state of Goa till June 29 forecasting Heavy rainfall very likely at isolated places in the coastal state.
The rains have continued lashing the state since the weekend, ending a long dry spell.
The IMD website has mentioned that there will be heavy rainfall very likely at isolated places in the state. The department has issued yellow alert till June 29, followed by green alert for the coastal state.
The IMD has forecasted Squally weather with wind speed 40-45 kmph gusting to 55 kmph along and off South Maharashtra – Goa coast till July 01.
The department has adviced fishermen not to venture along and off South Maharashtra-Goa Coast during the above mentioned period.
As per IMD weather bulletin issued on Tuesday evening, so far Goa has received 365.4 mm of rainfall for this season which is much below the normal average of 803.3 mm.
The state has been witnessing heavy downpour since last weekend reducing the monsoon deficiency for the current month from 70 per cent to 54 per cent till June 27, the bulletin mentions.
Meanwhile, few low lying areas in the capital city of Panaji were inundated last night due to heavy rains, but the situation was normal by Wednesday morning.
The areas like city's commercial street 18th June Road and Mala locality were inundated due to rain water.
Senior Corporation of City of Panaji officials were on the ground last night to ensure that the chocked gutters are cleaned.