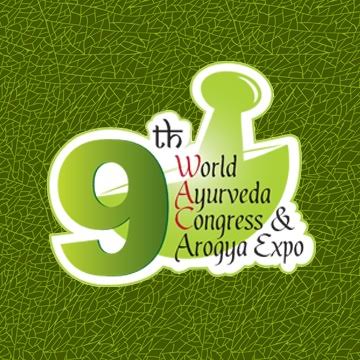 Panaji: The 9th World Ayurveda Congress (WAC) and Arogya Expo, billed as the biggest event in traditional wellness system, will be held in this capital city of Goa between December 8-11, seeking to give a transformational push to Ayurveda to bring it into global focus, the organizers said.
In a media statement issued here, the organizers said that another objective of the event, being held in Goa for the first time, is to create an accessible and affordable healthcare system that is in harmony with modern medicine practices.
'Ayurveda for One Health' is the focal theme of the December 8-11 event this year at Kala Academy, being organised by World Ayurveda Foundation,an initiative of Vijnana Bharati, reads the release.
The organizers said that as a prelude to the WAC,  Sarbananda Sonowal, Union Minister, AYUSH, Dr Pramod Sawant, Goa Chief Minister and Shripad Yesso Naik, Union Minister of State for Tourism will attend a curtain raiser event at Panaji  on October 13.
 The four-day event, supported by both the Central and state governments and the Union Ministry of AYUSH, will witness an assemblage of various Ayurveda stakeholders — industry leaders, practitioners, traditional healers, educationists, students, drug manufacturers, growers of medicinal plants and marketing strategists — from across the world, the organizers said.
Seven plenary sessions, 16 themes for oral presentation, a string of associated events, and public outreach programmes willdominate the proceedings of the conclave, which is to be attended by more than 4,500delegates, including 400 plus from abroad, from over 45 countries.The plenary will be addressed by eminent scientists, academicians, policymakers and Ayurveda practitioners, it adds.
The associated events include a seminar on Medicinal Plants by National Medicinal Plants Board (NMPB); a conclave on Pashu Ayurveda; Ethnopharmacology & Traditional Healers' Meet;Guru Shishya Meet by Rashtriya Ayurveda Vidyapeeth (RAV), an autonomous organisation under Ministry of AYUSH; Principals' Conclave by National Commission for Indian System of Medicine(NCISM); Ayurveda and Jyothish Vijnana; and International Delegates Assembly.
The organizers said that there will also be a session on Ayurveda & Media and a Short Film Festival on Ayurveda.
"The Arogya Expo, a popular component of the WAC, will be held, showcasing advances in  AYUSH systems of medicine," it adds.