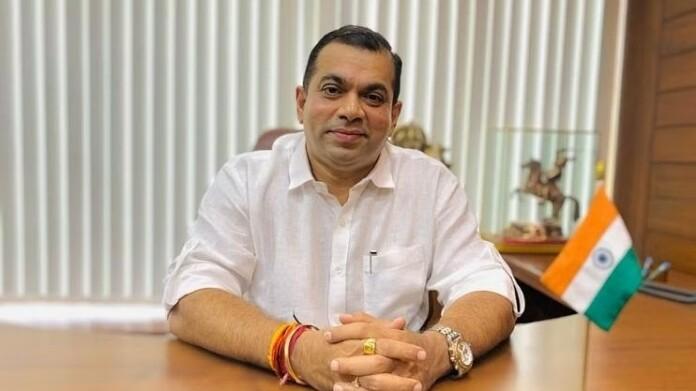 Panaji: The coastal state of Goa will create twelve co-working spaces alongside the beaches called as "Sea Hubs" to provide conducive work environment and also will offer opportunity to rejuvenate amidst the natural beauty of the coastal landscape.
Goa's Information and Technology Minister Rohan A Khaunte told the ongoing StartUp20 Engagement Group meeting on Saturday that the state is working to provide a "healthy work-life balance" through various innovative concepts.
" To promote a healthy work-life balance, we are introducing Sea Hubs – co-working spaces located in twelve scenic beach locations. These hubs will not only provide a conducive work environment but also offer the opportunity to rejuvenate amidst the natural beauty of our coastal landscape," Khaunte said, addressing the gathering in presence of Union Minister Piyush Goyal.
Speaking about the infrastructure for the Start ups and IT companies in the state, Khaunte said that Goa has drawn ambitious plans.
"Our first endeavor involves the complete operationalization of the Electronic Manufacturing Cluster at Tuem (in North Goa). By offering attractive investor policies and incentives, we aim to attract investments that will fuel growth and innovation in this sector," he said.
The minister said that the Goa government also plans to create a Design Village which will be dedicated to fostering creative technologies. "This village will serve as a hub for artists and innovators, providing them with the ideal environment to nurture their talents and push the boundaries of creativity," he added.
Khaunte said that a Creative Hub in Dona Paula is being designed to accommodate businesses in cutting-edge fields such as Fin-tech, Fashion-tech, VFX, AR/VR, and more. "This hub will serve as a melting pot of ideas and collaboration, propelling our state towards the forefront of innovation," he added.
The minister said that the Information Technology Park will be developed at Porvorim, near Panaji that will specifically encourage the growth of small and medium-sized units.
He said that recognizing the importance of efficient data management, we are investing in the development of an advanced State Data Centre. By centralizing data storage and processing, we will enhance efficiency, reduce costs, and pave the way for more streamlined governance, he added.