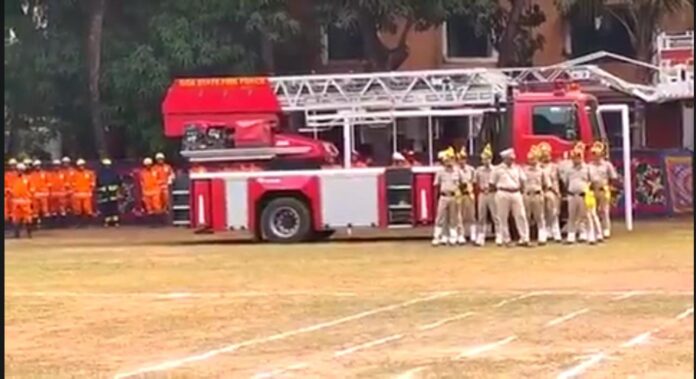 Goa Firefighters save properties worth Rs 169 crore in the last year
Panaji: The Fire and Emergency Services in Goa have saved properties worth Rs 169.53 crore during the last financial year, chief minister Pramod Sawant said.
Addressing the function on the occasion of National Fire Service Day on Friday, Sawant said that the Fire Fighters from the Fire and Emergency Services of Goa have worked tirelessly to save lives and properties.
Running through the statistics, the chief minister said that the department (Fire and Emergency Services) saved property worth Rs 169.53 crore during the last year (financial year). During the same period, property worth Rs 81 crore was lost, he added.
Sawant said that during the last year, two major fire-related accidents were reported including forest fires across the state which were fought back by the fighters.
He said that the fire to a paint manufacturing company at Pilerne Industrial Estate (near Panaji) was also controlled successfully by the team of firefighters.
Sawant said that last year 3288 fire-related and 7213 non-fire-related calls were attended by the firefighters.
"Unfortunately, there were nine hoax calls made during the year," the chief minister said appealing to people to desist from such mischief.
The fire and emergency services saved seven human lives from the fire incidents during the last year, he said adding that ten humans lost their lives to fire incidents during the same period.