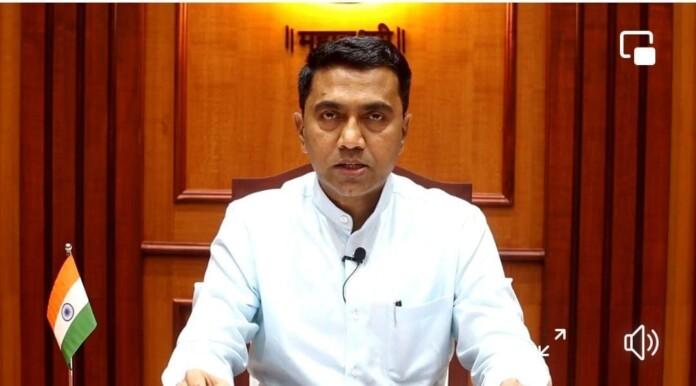 Panaji:  Goa chief minister Pramod Sawant has said that his statement over the migrant labourers being responsible for the crime in the state was "twisted"
A complaint was lodged against  before a court in Patna on Wednesday in connection with his remark that "90 per cent of the crimes in the coastal state were committed by migrant labourers from Uttar Pradesh and Bihar"
The petition was filed before the court of Chief Judicial Magistrate, Patna, by Manish Kumar Singh, a local leader of the ruling JD(U).
"I had spoken in Konkani during the Labour Day function on May 1. We had felicitated the labourers from all the states during the occasion. My speech which was in Konkani was twisted by some political leaders," he told a group of reporters in Panaji on Wednesday.
He said that those who are speaking about his speech should again watch the video, which is in Konkani language.
Sawant said that Goa gets labourers from all over the country. "We have made labour cards compulsory for the labourers so that they can get benefit of the schemes," he said.
The chief minister also said that the labour cards will also help to track down the accused, if he commits any crime in Goa.
"If knowingly or unknowingly, if any state or labourers from those state are hurt than I express the regret," he said.
Sawant said that Goa government has always respected the labourers from all the states.