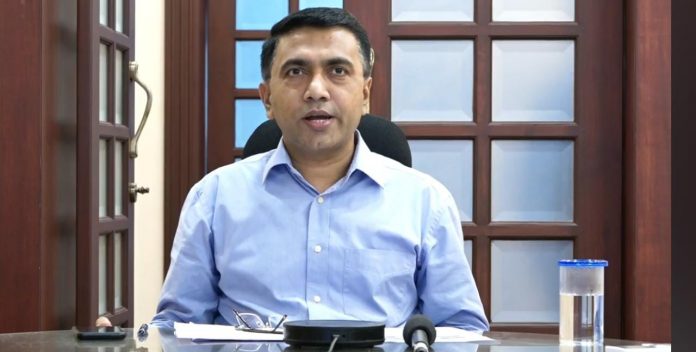 Panaji: The statement by Union Minister Pralhad Joshi that Karnataka will go ahead with Mahadayi project, and he does not know why Goa has filed a contempt petition has come as a major embarrassment to Pramod Sawant-led government in the state.
The statement comes a day after Goa CM addressed a press conference to reiterate that his party was serious about the issue and there was "no pressure from the centre."
But Joshi's press conference in Belagavi on Tuesday seems to have made claims by Sawant to fall flat, indicating that Karnataka will not stop from further violating the court orders.
The contempt petition filed by Goa government itself has been faced 'contempt' by Joshi, an influential minister in Narendra Modi-led cabinet.
Once again, Goa has to admit the fact that it doesn't have any more pull in the centre.
Goa CM had defended his case pointing figure of accusation towards Congress blaming Sonia Gandhi-led party of failing to protect interet of the state, way back in the year 2007.
Discreetly presenting his case, Sawant had said that it was Congress' decision to allow deletion of the crucial spoilt the game for Goa.
What Sawant did not realise that it was Filipe Neri Rodrigues, who is WRD minister in his cabinet, was also the minister then in Congress cabinet. Sawant tried to save himself by saying that "Rodrigues has now realized the issue."