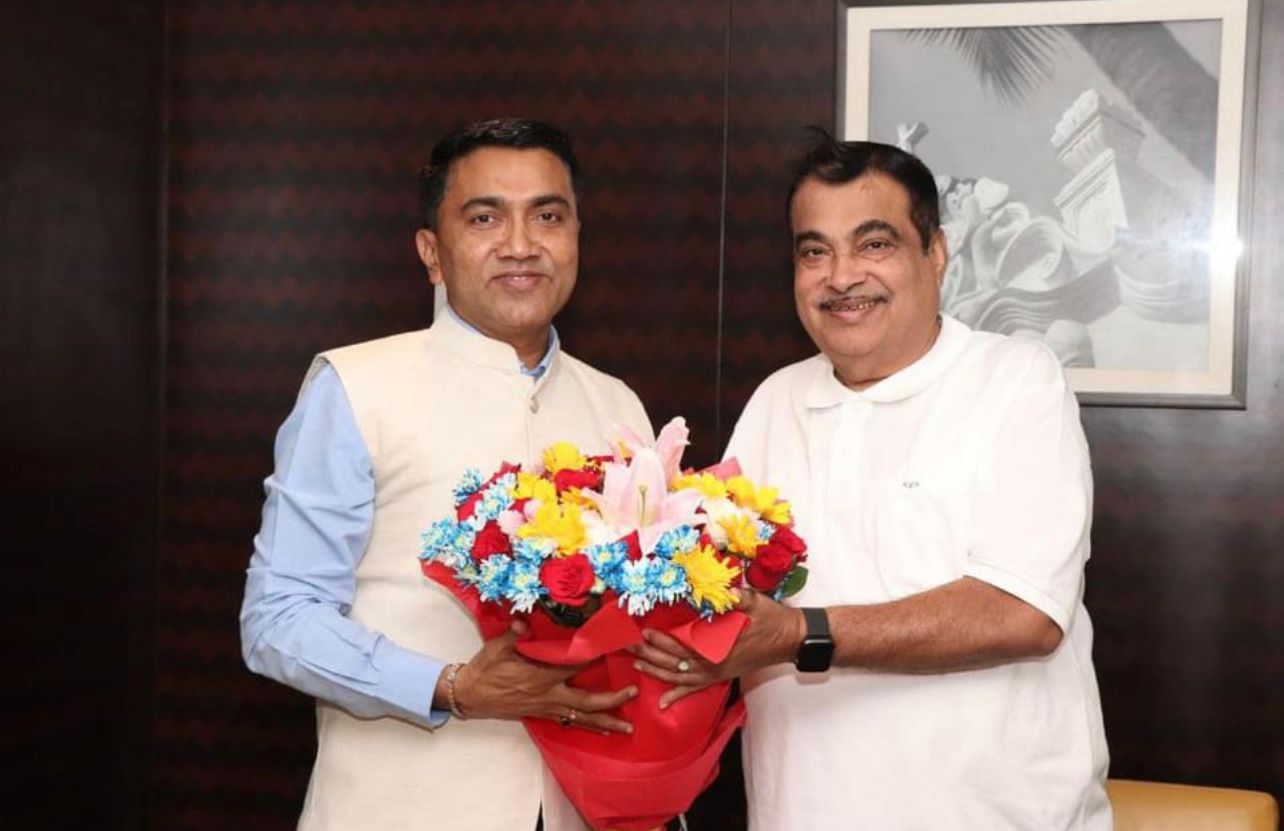 Panaji: Goa chief minister Pramod Sawant on Sunday met Union  Minister for Road, Transport and Highways  Nitin Gadkari in Goa to discuss various issues related ot the road and highway infrastructure in the state.
Sawant told reporters on Sunday evening that he met the Union Minister and discussed various issues related to the road and highway infrastructure in the state.
" Gadkari has always been positive and forward looking in giving the much needed Central assistance to Goa," the chief ministr said.
Sawant said that Gadkari has asked Goa to propose projects to be undertaken in the state especially in the e-mobility and green energy sector, and has assured all the necessary assistance from the Union Government.
Goa's Transport Minister Mauvin Godinho also met Gadkari in a separate meeting. Godinho said that he had a fruitful discussion with the union minister.
"Gadkari has promised to provide 250 Electric Buses under an upcoming scheme  which will aid the transport sector," he said.
"I applaud Gadkari's love for Goa and his efforts to make it better for the people of Goa. Developing the Bus Stands into Bus Ports, having no third party involved (Central Government to State Government) to strengthen Goa as a Tourism state," Godinho said.