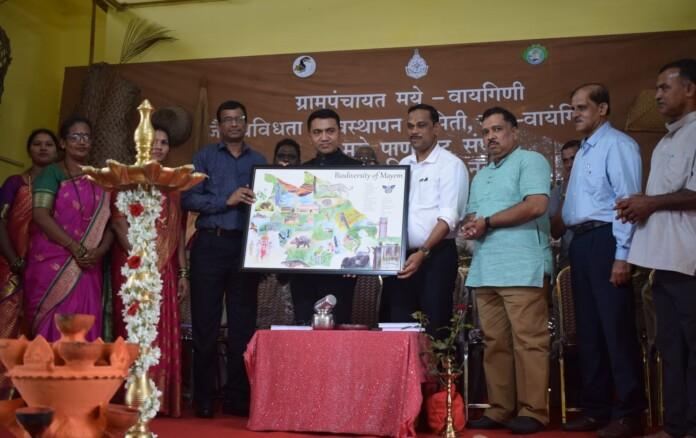 Panaji: Goa chief minister Pramod Sawant on Wednesday released bio diversity Atlas of Mayem village in North Goa which is India's first village Atlas.
Sawant said that the Atlas is a socio-cultural history of Mayem village which dates back to 12th century. He said that it is India's first ever village Atlas.
Addressing a function held at Mahamaya Devalaya Mandap in Mayem village, Sawant urged the younger generation to pledge to protect the bio diversity of the village. He said that even till four decades back, the villagers were protecting the bio diversity around them.
"We have stopped protecting it now. The younger generation now should take up the cudgel and start taking steps to protect the bio diversity," the chief minister said.
Sawant said that our bio diversity is slowly getting degraded. "It is responsibility of everyone to protect the bio diversity," he said.
Mayem village is located in Bicholim taluka of North Goa.