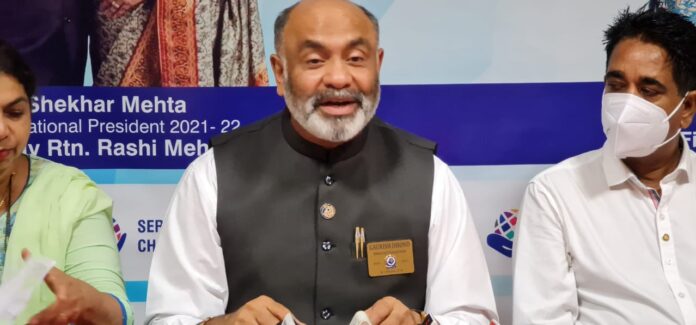 Panaji : Rotary International Chicago has appointed Rtn Gaurish Manohar Dhond as Governor for District 3170. He will be taking up the office from 1 July 2021 for a period of one year.
The Rotary District 3170 is an active District consisting of 139 clubs from Goa, Karnataka & Maharashtra with more than 6300 Rotarian members. worldwide Rotary International has more than1.2 million members in 200 plus countries through 35000 clubs.
Rtn Gaurish Dhond is a member of Rotary Club of Panaji, the first Rotary club is Goa since 1963 and has been actively involved with various activities for the 21 years and has held various positions in his club as also the district 3170.
The press note also informed that during his leadership in 2021-2022 as the district Governor, Dhond has asked the Rotary clubs to focus on projects which are critical needs of society today.
He has highlighted areas in his district like Educating girl child, Empowering women, Vision for all by supporting cataract operations, planting food bearing trees on Happy Occasions