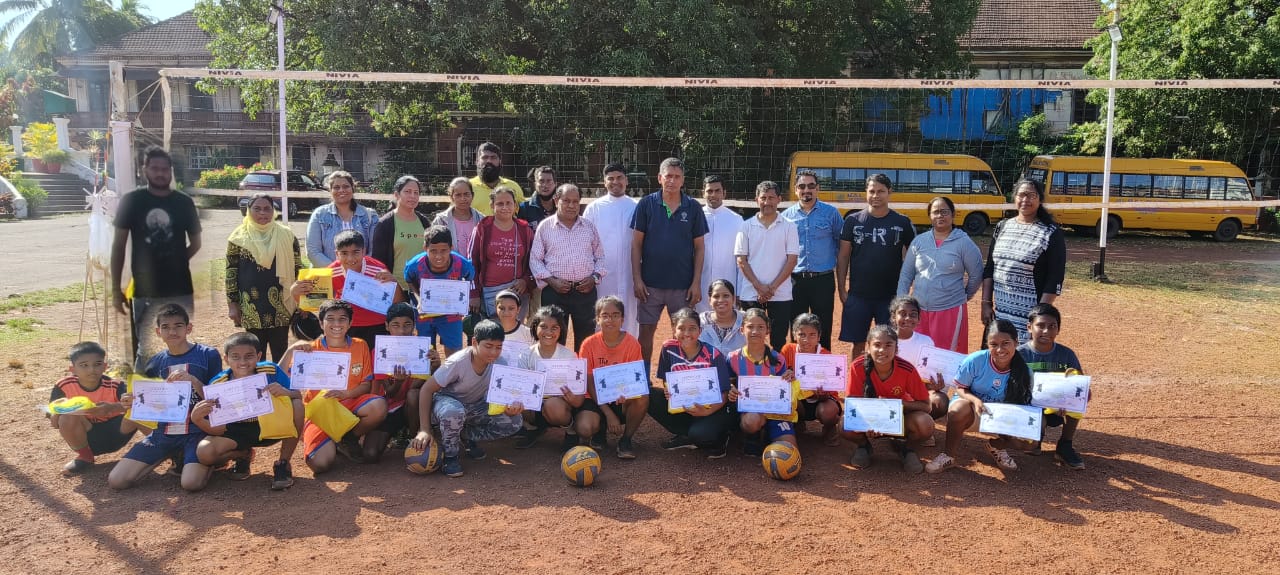 Margao: The second edition of 15-day-long Free Volleyball Camp was held by Holy Spirit Association, Margao.
The closing ceremony of the camp was held on Saturday. The camp was held during Diwali vacation for 12-18 yrs (Beginners )for 15 days organized by Holy Spirit Association. The training for the camp was given by SAG Coach Erisa Faleiro.
The organisers have thanked priests of Holy Spirit Church for allowing us to use the ground and their support.
Bryan Fernandes, Christopher Pereira, Domingos Rodrigues coordinated the camp.