Panaji: Fitness means different things to different people and health has something for everyone, whether you're a beginner with a workout routine or have been training since before Instagram was a thing. This Covid-19 lockdown made many people couch potatoes and when the lockdown opened up, yoga gurus, fitness enthusiasts and fitness trainers quickly bounced back in their gyms and yoga studios. While pandemic has shown us ups and downs, fitness enthusiasts humbly believe in only one up and down – squats.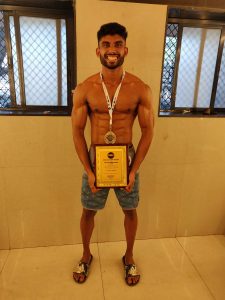 Hakuna Masquata! It means great legs for the rest of your days and this saying is exemplified by no one better than trainer Aakash who recently underwent a knee surgery but the process of recovery made him fall in love with his body and its capabilities. "Self love is my current source of motivation," says Aakash. While always staying motivated he also motivates his clients by serving them a blend of appreciation and good old fashioned tough love. Aakash reckons, "Results that the clients achieve are also an important factor."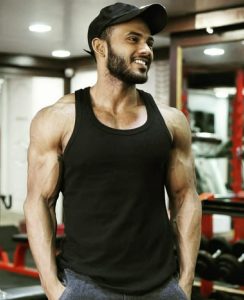 John Diego believes fitness is very important for good health. He goes on to cite reasons, "Besides feeling better mentally, exercising can help protect you from heart disease, stroke, obesity, diabetes and high blood pressure. It can also make you look younger, increase and maintain bone density, Improve the quality of your life and may keep you from getting sick."
John also emphasises the role of diet in fitness, "The food we eat plays a vital role in how we look and how we feel, its 80% nutrition and 20% exercise…diet plays a huge role in fitness the 80% nutrition is necessary to manage your daily calorie intake."
Ramesh Ghadi, an international trainer believes like good old times we do not work with our hands, everything is done mechanically, the percentage of population who participate in sports is very low and because of today's lifestyle there is a high risk of diseases. "To overcome this problem we must regularly exercise," opines Ghadi.
Ramesh Ghadi calls out some of the most outrageous believes people have about fitness. "People believe If you stop fitness then you will have more problems; Fitness is for people who want to look like Salman Khan…we are okay with how we look" Ghadi feels these are completely baseless believes and everyone should regularly exercise.
A young fitness enthusiast Tanishq Sulakhe has made working out in the gym a habit. "I started working out in the gym regularly once I saw the results," Tanishq says. He also feels that diet needs to be kept in check to build your dream body. "Controling your diet by restricting sugar, oily food, junk food is paramount to fitness," he opines.