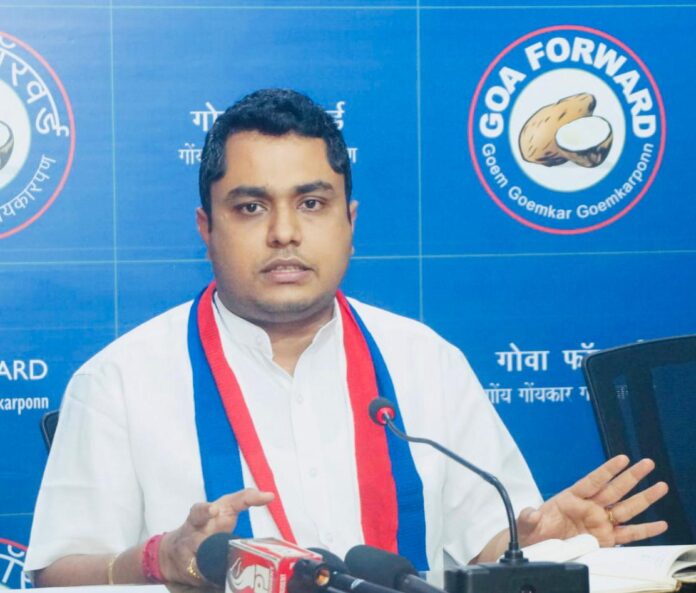 Panaji: Recalling that the former Chief Minister of Goa Manohar Parrikar had started Special Goan Section if IFFI to create film culture in Goa by encouraging local film fraternity, Goa Forward Party has condemned the decision of ESG and Goa Govt of scrapping this category if they don't receive minimum four entries for Konkani films.
Durgadas Kamat, Goa Forward General Secretary (Org) on Thursday addressed a press conference in Panaji and demanded that ESG and government should rethink their decision.
"It is a fact that IFFI doesn't start without controversies and scams. Now this year they have tried to deprive Goan Konkani film makers from participating in IFFI. I want to ask them whether they want to kill Konkani films in Goa." Kamat questioned
He said how the Govt can say that a special Goan section shall be conducted only if four entries are there. "It should understood that the pandemic didn't give scope to produce films. The film fraternity has suffered due to COVID. But despite this, two film producers have produced films. It will be injustice on these film producers if their films are not premiered in IFFI." Kamat pointed out.
"Despite encouraging Goan artists, govt is trying to discourage them. Ministry of Information and Broadcasting may not be aware of the importance of regional films. Hence, the Govt should rethink its decision and allow these two films to premier in IFFI." He said.
Durgadas Kamat said that since Manohar Parrikar had started this category for Konkani films, local producers had got encouragement and many artists are working in this area to showcase their talent, of which the BJP govt should be proud of. "Chief Minister Dr. Pramod Sawant is trying to erase the history of their own leader, who had taken a decision in the interest of Goan film fraternity." Kamat said.
"ESG and Govt should immediately roll back its decision and give opportunity to Goan film producers and artists ." He said.