GAC Holidays, a travel agency based in Goa with offices across India have been the leading travel agent when it comes to facilitating travel of Goan tourists to Dubai in the month of April, with more than 1800 people across India who have travelled with them to Dubai in the month of April alone.
The major clients who are travelling with them are either newly married couples or families who are searching for a holiday after a long time in the country due to covid 19.
GAC Holidays has trip to Dubai with customised packages according to your needs, book a package with them and avail the various offers they have for the people.
Dubai had recently hosted the Dubai expo 2020 and soon after the expo the demand has increased even further says GAC Ambassador, the museum of future is a new attraction added to the list.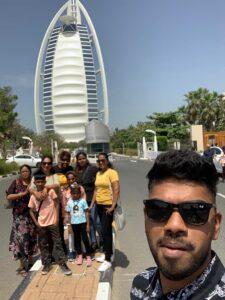 GAC tours to Dubai normally comprises of Dubai City Tour, Burj Khalifa visit, Desert Safari visit, Dhow Cruise, Dubai frame and all the transfers, the visa process for Dubai is completely taken care by GAC Holidays.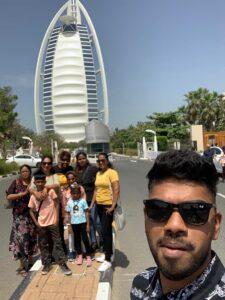 GAC Holidays have a reputation of providing visas in a quick time, with the easiest methods to apply for a visa with their representatives always on the toes to help all their travellers.
The attractions of Dubai ie. Miracle Garden, Dubai Aquarium and Dubai frame are a treat to the eyes, the demand for Dubai is further increasing in the month of May 2022 due to the holidays of schools and colleges.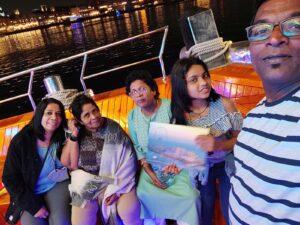 The fixed dates for Dubai trips are as follows
– 16th May 2022
– 18th May 2022
– 22nd May 2022
Apart from these dates, travellers can choose their own dates and GAC will make all arrangements to visit your dream destination Dubai.
They have recently signed MOU's with various five star hotels and are giving great deals for the customers who want to also experience the luxuries of Dubai, their premium package has a stay in the Highest 4 star Hotel of the world while their packaged named as Atlantis has a stay in the famous 5 star hotel Atlantis Dubai. The luxuries of Dubai which always seemed a dream are just a call away.
Get in touch with GAC Holidays: +91 8007274939/ 8208595309.