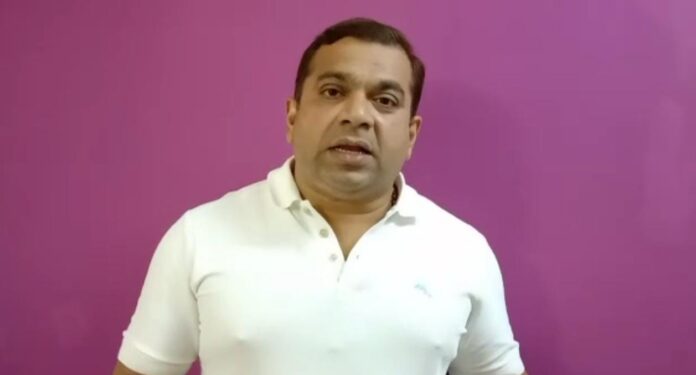 Porvorim: Claiming that the current government is gradually eliminating the legacy of late Manohar Parrikar, Porvorim MLA and former Labour and Employment Minister Rohan Khaunte on Saturday appealed the people in power not to play politics over Model Career Centers.
Khaunte said that the MCC, which was scheduled to be set up by August 15, 2019, is still dragging its feet.
The center was a part of initiative taken by Khaunte during his tenure as Labour and Employment Minister under the leadership of Parrikar.
"When I was labour and employment minister I had taken various initiatives under the guidance of then chief minister Manohar Parrikar," he said.
"Unfortunately, he is no more. I am also not in the ministry. This government has been proactive in eliminating the legacy of Parrikar," he added.
"We had targeted to finish 30 per cent of unemployment at various levels including unskilled, semi skilled and skilled.
We had walked the talk. We had designed couple of schemes and we had started the skilling the people," Khaunte recalled.
"The companies like Cipla, Taj, Unicam and other industries were tied up with for the training. Each one was getting stipend of Rs 10,000 so that they could even earn and also get trained."
"The companies wanted skilled people and we had unskilled manpower, so we wanted the bridge the gap through this scheme."
"We had created Model Career Centre with the help of Central government and had even set up facility at Shram Shakti Bhavan's fourth floor. We made the infrastructure almost ready. We wanted to inaugurate it on August 15, 2019."
"We crossed August 2020 and right now we are in January 2021."
"I feel that Model Career Centres should be inaugurated as it is a place for career guidance, counseling, training and other requirements of unemployed youths so that they are ready for the industry."
"We have walked the talk for two-and-half year. But the current government has failed to complete the task. Government should not play politics on Model Career Centre, it should be started immediately,"he demanded.
"We had involved Confederation of Indian Industries because they would talk to the industry and skill youth to the industry requirement. It was the way to bridge the gap between employer and employee."
"If you want to finish legacy of Parrikar, it is up to you. But stop playing politics over the youth of Goa. They need to channelize their energy and ensure that they are employed somewhere."
"Covid was testing time and the youth now require jobs. We need to suffice industry requirement. Model Career Centre should be opened immediately."