Panaji: Manipal Hospital at Dona Paula vaccinated 100 people with covishield vaccines during the first day of the nationwide drive.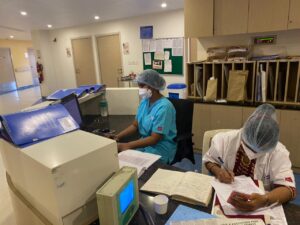 Interestingly, only 74 people who were selected for vaccination on Saturday could be vaccinated, while 26 more were also immunized adhering to the government guidelines.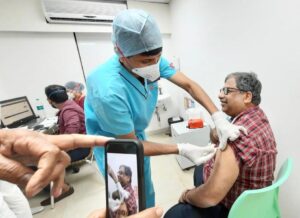 As per the data available, total 100 beneficiaries were supposed to be vaccinated at the hospital when the drive began on Saturday.
As 74 turned up, two were out of station, 12 could not take it due to pregnancy related issues, one refused, ten were absent while one was under active treatment.
The hospital then decided to administer 26 more people with the vaccines as per the government guidelines.
After the vaccination, three had mild adverse events but they did not require any medication except rest for 15 minutes.
In all 15 consultants and one resident doctor took the vaccine from extra vaccination schedule.
The hospital has thanked DHS' Dr Utkarsh Bethodkar who was observer and team of DHS who helped Director Dr D'Sa and Deputy Director Dr Vandana Dhume, who visited the site and was impressed with the arrangement.