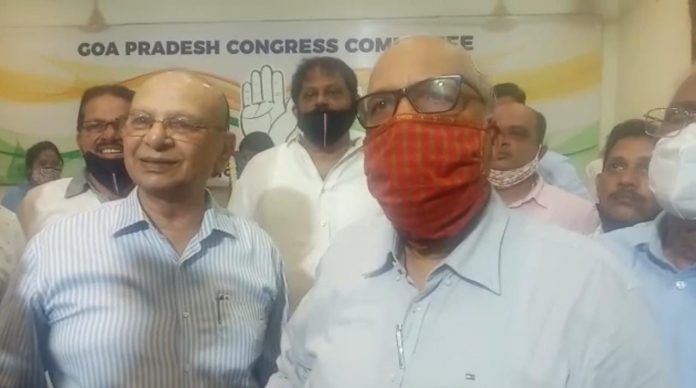 Panaji: Former Goa Chief Minister and Congress leader Digambar Kamat on Thursday challenged Chief Minister Pramod Sawant to prove the allegation leveled against him of enhancing the coal handling capacity at Mormugao Port Trust (MPT).
"Let them show at least one document signed by me during my tenure as CM to allow increasing of coal handling capacity at MPT. Keeping documents in the pocket and making allegations do not serve any purpose," Kamat told reporters in Panaji.
The Leader of Opposition said that during his tenure he never expanded the coal handling capacity of any company at MPT.
Kamat said that the allegations leveled against him were false, as being done in the past. "I have been threatened several times.. everyone knows about it," he said indirectly referring to the illegal mining cases filed against him during tenure of Manohar Parrikar the CM.
"I don't want to name anyone who is no more in this world," he said.
Sawant on November 14 had accused Kamat of giving permission for the expansion of coal handling capacity twice during his tenure between 2007-12.
The chief minister had said "it was the Congress-led government in 2011 that allowed expansion of coal handling capacity at MPT . The Goa Pollution Control Board gave environment clearance for the expansion of coal handling two times."