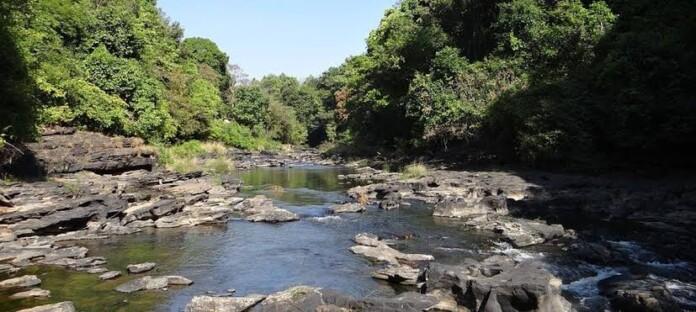 Panaji: Hours after Karnataka Chief minister Basavraj Bommai announced that the central government has approved Detailed Project Report on Mhadei river's Kalsa-Bhandura project, his Goa countepart Pramod Sawant said that the neighbouring state cannot divert water of Mhadei river.
Bommai had told the Legislative Assembly on Thursday at Belagavi that the Central Water Commission has cleared the diversion of 1.72 TMC of water from the Kalasa dam and 2.19 TMC from Bhandura dam. He said that the central government accepted the Detailed Project Report of the State government.
Reacting to the statement, Sawant tweeted "Despite approval of DPR, Karnataka cannot divert water of Mhadei River because under the Wild Life Protection Act 1972, no water from Kalasa Rivulet can be diverted in any manner."
"We shall fight to the hilt for each drop of Mhadei water. We demand and request the central government to immediately constitute the Mahadayi Water Management Authority which would ensure that no water from Kalasa Rivulet is diverted illegally," he said in another tweet.
In a subsequent tweet, Sawant added "We assure that the Government of Goa is fully committed and dedicated to the cause of the Mhadei Basin and the people of Goa."
State's Opposition  Goa Forward Party had criticised Sawant for failing to protect Mhadei. Sardesai tweeted "LAST CHANCE FOR #GOANS TO TAKE SELFIE WITH #MHADEI, @goacm? The betrayal of ´more than a mother' #Mhadei is complete & total with @DrPramodPSawant surrendering to @BJP4India
 & Karnataka! Is killing #Goa's river of life your #NewYear gift to #Goemkars!?"