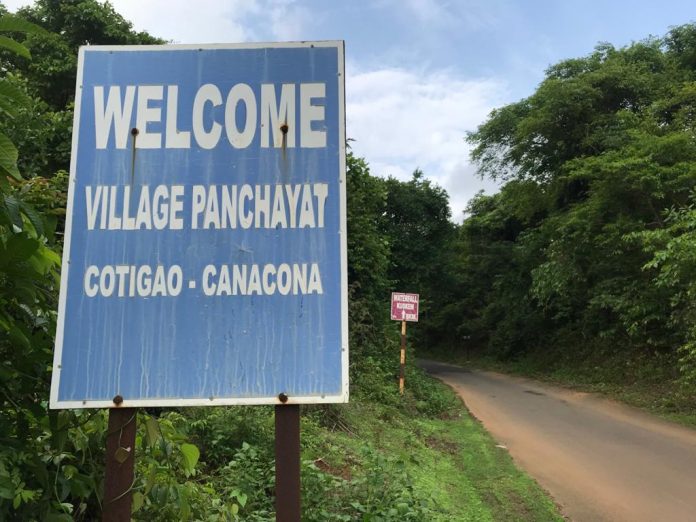 Cotigao: With the reforms in the educational system in Goa and e-teaching due to Covid 19 outbreak, the students from the entire Cotigao village has gone offline round the clock along with other villagers due to non availability of telephone, mobile or internet connectivity.
Cotigao village panchayat which is spread across 13 villages and seven panchayat wards is without the connectivity of mobile and the landline.
The only tower, which functioned for a few years, has is non functional for last 10 month in the area.
Cotigao village is not even connected with the Bharat Sanchar Nigam Limited (BSNL) and the village panchayat office, talathi office and primary health centre and electricity office is without the landline phone.
Cotigao has  a Government high school, five Government primary schools and a private primary school. Over five hundred students are studying in different schools in Cotigao while one hundred students are studying in different institutes outside the village.
Anand Desai, a parent said that the students have a very challenging task in view of no network in the area. "Cotigao is still considered as backward and the Government has very poor attention over this village", Desai said.
Another parent Uday Devidas informed that the locals have taken up the issue with the local MLA who is a deputy speaker of the Goa Legislative Assembly.
"We have to face tremendous problems and send our kids to the relatives for any simple work of kids to complete the assignment or project", Devidas said.
Canacona MLA who is Deputy Speaker of Goa Legislative Assembly Isidore Fernandes has said that the Government is lenient over the telecommunication companies and that is the reason why these companies are not looking after the interest of the people but only profits.
"I have participated in even Morcha with the people, though I am in Government I will not hide facts, I have in fact taken up the issue with the Chief Minister of Goa and even with all the telecommunication companies, but unfortunately my people are still facing the problem", Fernandes said.
Besides Cotigao some villages of Poinguinim village panchayats are also facing the problem of network in the absence of mobile tower and BSNL connectivity.
Even being so far from the connectivity the parents and students have accepted the reforms in the education system in Goa in view of novel coronavirus pandemic but unfortunately the Government has failed to provide basic necessities in these areas.