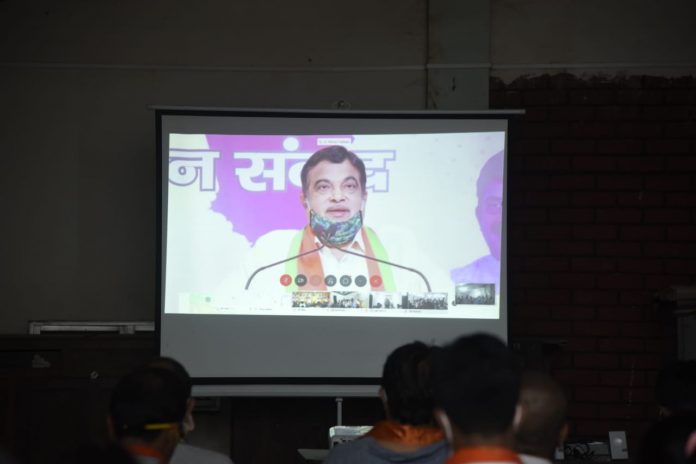 Panaji: Senior BJP leader and Union Minister Nitin Gadkari on Saturday we should consider COVID-19 situation in the country as "blessing in disguise."
Addressing Jan Samwad Rally through video conferencing on Saturday, Gadkari said that the challenge posed by COVID-19 is nothing compared to those fights that fought by India before and after Independence.
"It is not only India that is facing COVID-19 crisis, the world is impacted with it. But we should consider it as blessing in disguise," the minister said.
"We need not be disappointed, disillusioned or harbour fear in our minds. We have faced and fought back several challenges before and after Independence," Gadkari said.
"Compared to those challenges, this is not a big challenge. We should have  positivity and self confidence. There should not be any scope for negativity," he said.
"We will win the fight against coronavirus and also the challenges posed before our economy to become world super power," the minister said.
Gadkari said that the scientists world over were busy in preparing a vaccine against COVID-19 infection and they will soon get the success in it.
"We should fight back COVID-19 by maintaining social distancing, wearing mask and sanitizing our hands," he said.
Gadkari addressed the rally from Nagpur while State BJP leaders including chief minister Pramod Sawant and party's local chief Sadanand Shet Tanavade addressed the public from the party's office in Panaji, online.