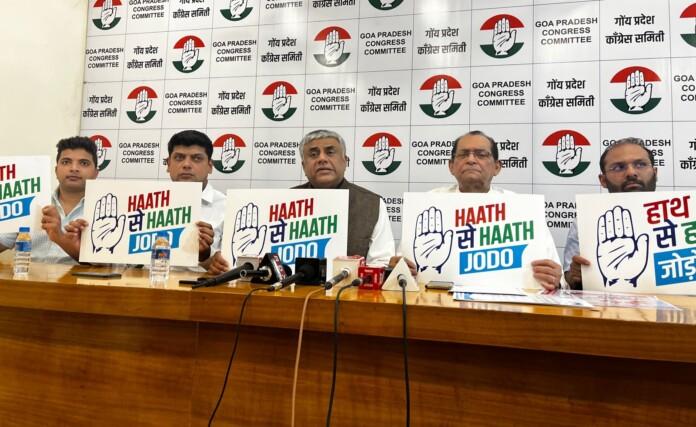 Panaji: While the central leaders of Congress party remained non-commital on including Mahadayi issue in it's "Hath Se Hath Jodo" campaign, the state leaders said that the issue will certainly be part of it.
Prof. Rajeew Gowda, Chairman of Research Department of AICC during a press conference in Goa announced "Hath Se Hath Jodo" campaign in the state along with the other parts of the country.
While he claimed that the campaign will discuss about crucial issues faced by the country under Modi-led government, he remained non committal when asked about the Mahadayi issue.
"I am here to speak about Hath Se Hath Jodo campaign. On this issue, the Goan leadership will work with you," he said when asked whether Mahadayi would be part of the campaign.
"I am here with the limited brief to discuss about Hath Se Hath Jodo campaign," he added.
He refused to comment on the issue but Goa Pradesh Congress Committee President Amit Patkar said that Mahadayi being core issue, it would be included in our chargesheet that we will issue against Modi-led government.
South Goa Member of Parliament Francis Sardinha said that he would be raising the issue on the floor of the House during next Parliament session.
"We were quiet as the matter was in the court but now the Central government has cleared the Detailed Project Report of Karnataka. We will have to raise the issue in the Parliament," Sardinha said.