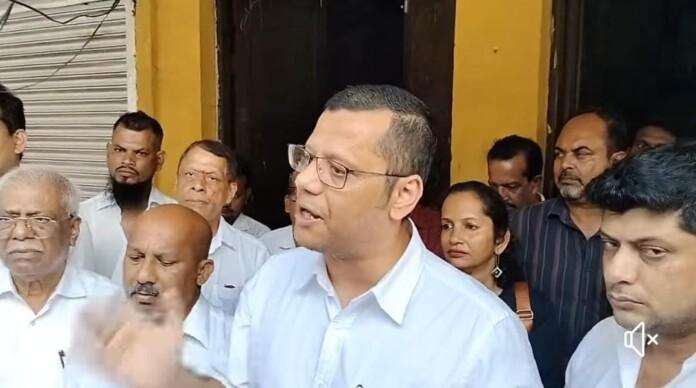 Panaji: Congress party in Goa on Friday protested against the reported poster on BJP X handle terming Rahul Gandhi as "Ravan".
Goa Pradesh Congress Committee President Amit Patkar and Leader of Opposition Yuri Alemao protested against the post claiming that the party condemns such action.
Patkar pointed out that the poster on BJP X (formerly twitter) handle claimed Rahul Gandhi as Ravan, anti-Ram and aims to destroy Bharat.
He said that Gandhi has been fighting against Modi-led government focusing the main issues. "Our leader Rahul Gandhi has walked length and breadth of the country, travelling 4,000 kms distance during which he met people and understood their problems," Patkar said.
The Congress leader alleged that BJP could not digest the hike in popularity that Gandhi gained after his Bharat Jodo yatra.
Leader of Opposition Yuri Alemao said that the poster was "completely in a bad taste" and it shows that BJP is afraid of Rahul Gandhi.