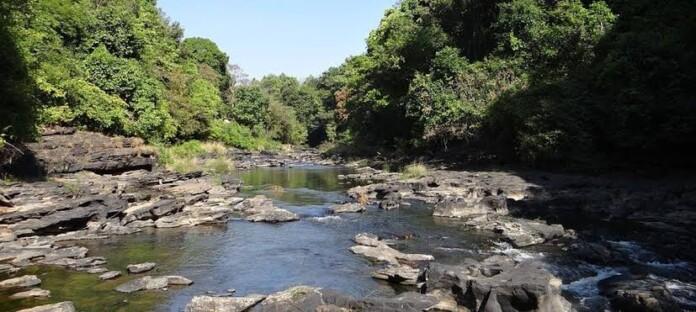 Panaji: The Opposition MLAs including that from Congress and Goa Forward Party on Monday submitted different letters to Speaker of Goa Legislative Assembly demanding special one-day discussion on Mahadayi river diversion.
Leader of Opposition Yuri Alemao, representing Congress party and Goa Forward Party MLA Vijai Sardesai on Monday submitted letter to the Speaker of the Business Advisory Committee meeting scheduled later during the day.
The upcoming session of Goa Legislative Assembly is scheduled from January 16-19, 2023.
After handing over the letter, Alemao tweeted "Submitted letter to Speaker
@ramesh_tawadkar with an appeal to place before BAC concerns raised by me & take corrective steps to ensure extended session, discussion on Mhadei, Private Members Day & Opportunities to raise issues concerning Goa."
In his letter referring to the Mahadayi issue, Sardesai wrote "the Mhadei issue is the single most burning matter of discussion in Goa today, and it concerns nothing less than the very future of our beloved state."
 "The people of Goa, understandably, are anxious and apprehensive, and have a right to know the truth behind the entire episode, and the government's further plan of action to save Mhadei," he said.
Sardesai said "at least one full day should be added to the session for an exclusive discussion on the Made issue to bring on record all the facts and
figures, the role the government has played in this critical issue, and the
remedies being considered by them."
In his letter, Sardesai demanded that the fifteen days lost in
the previous session be added to this sitting not only to uphold the voice
of the people but also to maintain the sanctity of our House.
Sardesai also demanded to add Private Members' Day to the upcoming session. He said "the unprecedented cancellation of the. Private Members' Day has
been received with shock and surprise by not only the legislators but
also the general public who realises the extreme importance this
particular day plays in an Assembly Session, and sees this move as a
travesty."